Course Description:
Very rarely is there ONE THING we can identify that will create major change. In the case of changing organizations and the lives of employees, there is: it's the manager. In this course, participants will learn how great management is the key to helping employees create great jobs and great lives, and in turn, great organizations. Managers of all levels will learn the skills and strategies proven to be effective by the best managers as well as how to implement them successfully within their organizations. Additionally, participants will learn how to integrate their own unique talents with effective management practices, so they aren't just any great manager, but the best version of themselves as a great manager. For any manager looking to improve themselves, the lives of their employees, and their organization, this course is for you!
This course consists of 8 Video Lessons for you to watch and learn at your pace: Finish in 1 day, 1 weekend, 1 week, 1 month – whatever timeline works for YOU! The course includes practical, research-backed strategies you can implement NOW, 7 worksheets, assessments, articles, videos, and books galore — all designed to make you a better manager. You can access this course and all it includes for 6 months after purchasing.
Meet the Facilitator: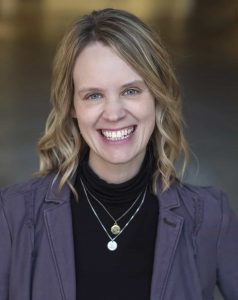 Carrie Collier has been working with individuals and teams to create positive change in their lives and organizations for over 15 years. She has extensive experience in managing and developing teams (including those working remotely), navigating challenging human resource scenarios, and facilitating difficult conversations.
Carrie is passionate about helping leaders understand the ability they have to influence the engagement and overall well-being of their employees. Employing practical, strengths-based approaches, she helps leaders bring out the best in themselves so they can bring out the best in their employees.
It is recommended that participants who take this course purchase the book It's the Manager from Gallup. This book will be referenced throughout the course, and, when purchased new, contains a code to access the CliftonStrengths assessment. Participants will be asked to take the CliftonStrengths assessment as part of this course; if you do not purchase the book, you can access the CliftonStrengths assessment HERE at a cost of $19.99. 
You can purchase It's the Manager: Gallup finds that the quality of managers and team leaders is the single biggest factor in your organization's long-term success by Jim Clifton and Jim Harter, published in 2019, online or at your favorite local bookstore!