The Spring 2021 Manager Cohort has sold out, and registration is closed.
Interested in joining the waitlist for the first opportunity to register for our next program?
Email Olivia at olivia@newchaptercoach.com.
Spring 2021 Manager Cohort
The Manager Cohort is an exclusive group learning experience for nonprofit managers consisting of facilitated content and skills practice in a supportive, community-oriented environment. Managing has never been easy, and it's not getting any easier in 2021! Did you know that the biggest factor in an organization's long-term success is its front-line managers? And that 70% of employee engagement depends on the manager? Yet, most managers receive little to no training in how to – let alone effectively – manage employees. These statistics are staggering, and true!
It's more important now than ever before to invest in manager training. The Manager Cohort is designed to help nonprofit managers learn and implement the skills they need to be successful as individuals as well as contribute to their organization's success. In addition, participants will build a community of support with fellow managers that will last well beyond the end of the sessions.
Capacity is limited to 16 participants, and participants will be accepted on a first-come, first-served basis – see registration information below! If you would like more info, please email Carrie Collier at Carrie@NewChapterCoach.com.
*Source – Gallup, 2019
Details:
Topics covered: Fundamentals of great management, actionable strategies for increasing employee engagement, creating psychological safety, harnessing individual & team strengths, providing feedback (including performance reviews and creating accountability measures), effective delegation, managing up, and more!
Key benefits: Increased knowledge and implementation of management best practices, improved ability to engage and motivate employees, reduced stress and indecision related to personnel issues, enhanced confidence in managing others as well as providing employee development
Included: There will be 5 sessions conducted via Zoom that will include facilitator-led content, group discussion, and peer-to-peer skill-building. Participants will also receive a minimum of 5 tools and 10 resources to enhance and integrate their learning throughout (and after!) the program. Each participant will receive a 1:1 check-in via phone or Zoom with the facilitator during the course of the program; the facilitator is committed to the success of each participant and welcomes communication and questions at any time.
Timing: Thursdays, 8:30 a.m. – 11:00 a.m., April 8 – May 6
Participation: This limited opportunity is for nonprofit managers who want to engage and learn as much as possible in a facilitated group learning environment
Cost: $450.

Early Bird Discount of $395

available until March 1

st

! Registration closes on March 19 at 5 p.m. or when all seats are filled.
Meet the Facilitator: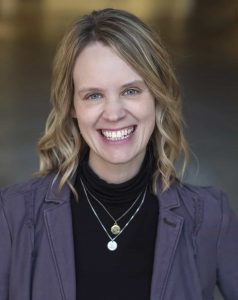 Carrie Collier has been working with individuals and teams to create positive change in their lives and organizations for over 15 years. She has extensive experience in managing and developing teams, including those working together remotely.
Carrie is passionate about helping leaders understand the ability they have to influence the engagement and overall wellbeing of their employees. Employing practical, strengths-based approaches, she helps leaders bring out the best in themselves so they can bring out the best in their employees.
What former Manager Cohort members are saying:
"I use skills learned in the cohort almost daily."
"This cohort definitely helped me grow comfortable with management and allowed major professional growth in how I act, think, and work with my coworkers, employees, interns, etc."
"The Manager Cohort was a great experience and helped me feel more confident in my leadership skills. I walked away with tons of tips, and ideas to motivate and lead with confidence."
Additionally, post-cohort surveys indicated:
100% of former participants would recommend participation in the cohort to other nonprofit managers.
70% of participants reported that they had "a lot" or "a great deal" of KNOWLEDGE regarding how to manage people effectively – a 50% increase from pre-cohort measures.
A 60% increase in participants reporting that their SKILL at effectively managing others was "above average"