Fall 2020 Manager Cohort
The Manager Cohort is an exclusive group learning experience for managers consisting of facilitated content, skills practice, and peer interaction. We are so excited to bring this program to you at this time when we know managers need more support than ever. We are also happy to be offering it over Zoom, so you can attend from wherever you are working this fall! The program's capacity is limited, and participants will be accepted on a first-come, first-served basis – register below! If you would like more info, please email Carrie Collier at Carrie@NewChapterCoach.com.
Here are a few important details (even more info is included on the Info Flyer HERE):
How it works: At each group training session, nonprofit managers will learn about management best practices and enhance their skills through facilitated practice, as well as connect and form community with fellow managers.
Topics covered: Fundamentals of great management, actionable strategies for increasing employee engagement, creating psychological safety, harnessing individual & team strengths, providing feedback (including performance reviews and creating accountability measures), effective delegation, and more!
Key benefits: Increased knowledge and implementation of management best practices, improved ability to engage and motivate employees, reduced stress and indecision related to personnel issues, enhanced confidence in managing others as well as providing employee development
Number of sessions: There will be 5 facilitator-led sessions via Zoom with the entire group, as well as 3 peer-to-peer practice sessions
Timing: Thursdays from 8:30 a.m. – 10:30 a.m. starting on September 10th (9/10, 9/17, 9/24, 10/1, 10/8, 10/15, 10/22, 10/29)
Participation: This limited opportunity is for nonprofit managers who want to engage and learn as much as possible in a facilitated group learning environment
Cost: $330;

Early Bird Discount of $299

available until August 21

st

!
Meet the Facilitator: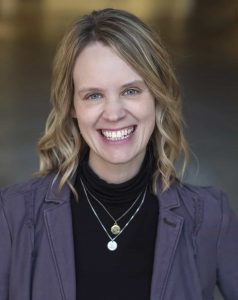 Carrie Collier has been working with individuals and teams to create positive change in their lives and organizations for over 15 years. She has extensive experience in managing and developing teams, including those working together remotely.
Carrie is passionate about helping leaders understand the ability they have to influence the engagement and overall wellbeing of their employees. Employing practical, strengths-based approaches, she helps leaders bring out the best in themselves so they can bring out the best in their employees.
Registration:
Registration has closed. If you have any questions or would like to be put on the waiting list for the future, please email Olivia at olivia@newchaptercoach.com.