At New Chapter Coaching, we believe communities thrive when nonprofits thrive. Our vision is a future where our globe's most important challenges are solved by the increasing strength and success of nonprofits. Our mission is to optimize nonprofits' capacity to achieve their missions and improve quality of life for those they serve.  We back this vision and mission with our core values: trust, equity, strengths-based, positive wellbeing, community-focused, and outcomes-oriented. We strive to create an inclusive and intellectually vibrant organization, and recognize that to do so we must understand and value both our individual differences and collective similarities. Our Principles of Community are aspirational statements that embody this commitment and reflect the ideals we seek to uphold.
Learn more about New Chapter Coaching in the Columbia Missourian.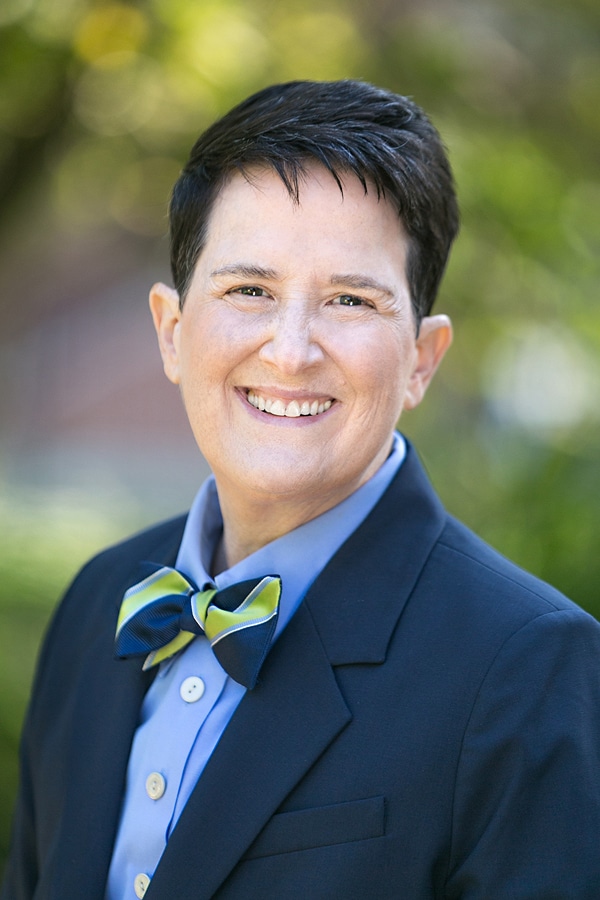 Carolyn Sullivan -
she/her/hers
Founder & President
Carolyn draws upon her over 35 years as a litigation attorney, executive director, leadership coach, and nonprofit consultant to help nonprofits achieve and sustain results that change lives and transform communities. She has led nonprofits at all levels from being an executive director all the way to holding every board of director office. Carolyn knows what it takes to grow and strengthen a nonprofit – knowledge, character, and competency – and thrives on helping nonprofit leaders do just that. Carolyn most recently served as the Vice President of the Central Missouri Community Foundation Board of Directors and is a certified CCAT Facilitator, a leading assessment tool for measuring a nonprofit's effectiveness. Learn more about Carolyn in CoMo Magazine here. See Carolyn speaking on the Missouri Women's Business Center's Nonprofit Panel here.
After 24 years together, Carolyn and her life partner Elisa Glick married in October of 2017. They live in Columbia with Cookie, their 45-pound dog and friend to all.
Carolyn's Strengths include: Relator, Positivity, Connectedness, Strategic, and Arranger
Contact Carolyn at carolyn@newchaptercoach.com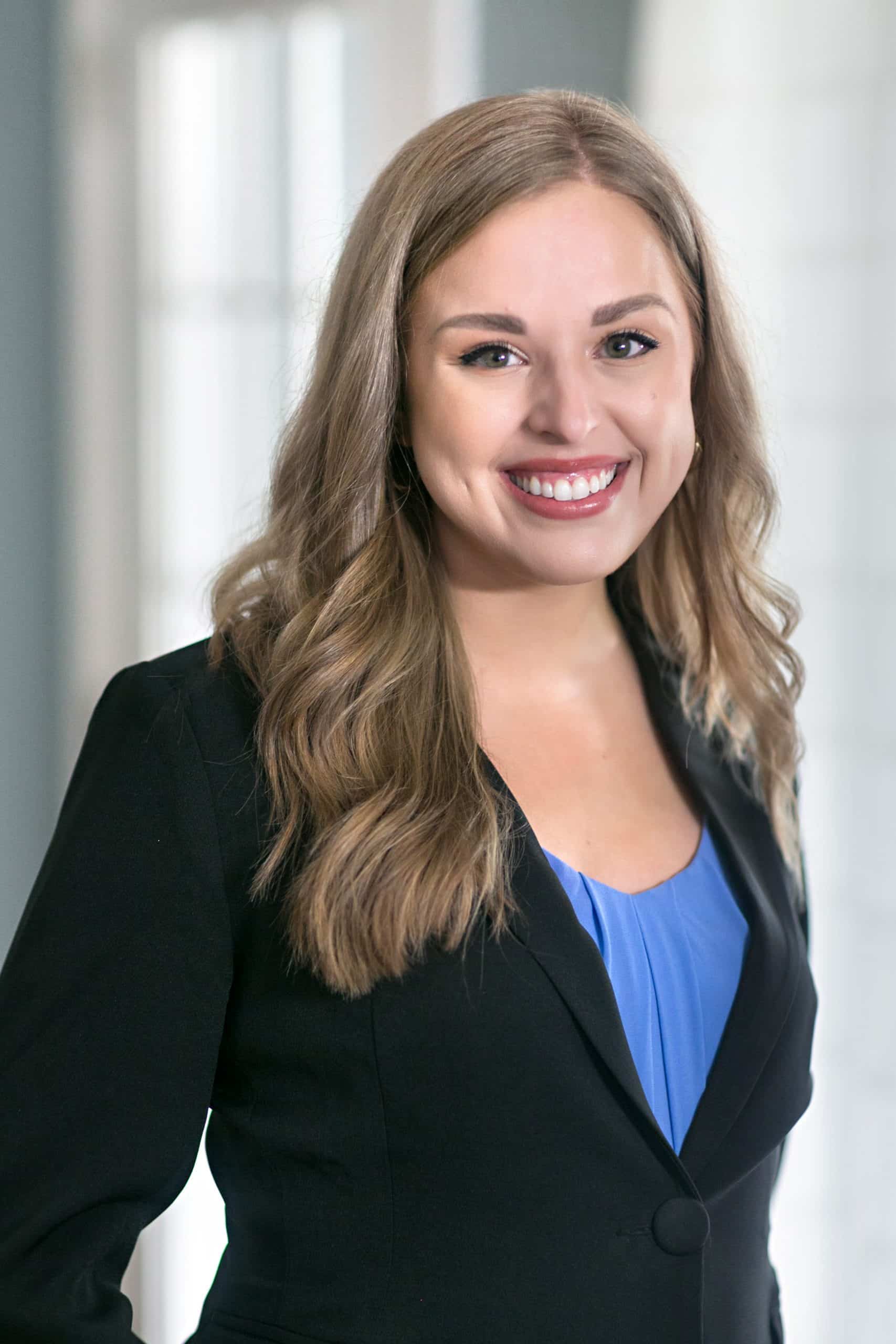 Olivia Swanson -
she/her/hers
Senior Associate
Olivia holds her MBA, is a certified nonprofit board consultant, as well as a strategic planning specialist with experience working and consulting in the nonprofit sector. Olivia leads with enthusiasm, a strengths-based approach, and her skills in project management and communication to ensure client processes are inclusive, efficient, and productive. Her expertise include strategic planning, team building, board training, and leadership development. Currently, Olivia serves as a member of a nonprofit Board of Directors and as Governance Committee Co-Chair. In her last position, Olivia was a member of the leadership team of a social services nonprofit. She has built a volunteer program from conception to over 200 active volunteers, managed a staff of 8, and led a team to design and organize over 200 activities and events per month. Olivia has a deep passion for nonprofits and thrives on helping them overcome, grow, and sustain.
Olivia loves music, so much so that she is also a Board-Certified Music Therapist (MT-BC). According to her parents, she has been singing ever since she could talk. She plays several instruments and performs with a band called Take Cover. After 7 years together, Olivia married her high school sweetheart, Eric Swanson, in June of 2019. They live in Columbia with their very spoiled dogs: Bagel the Beagle and Stella, their 7-pound Chiweenie.
Olivia's Strengths include: Strategic, Communication, Woo, Includer, and Futuristic
Contact Olivia at olivia@newchaptercoach.com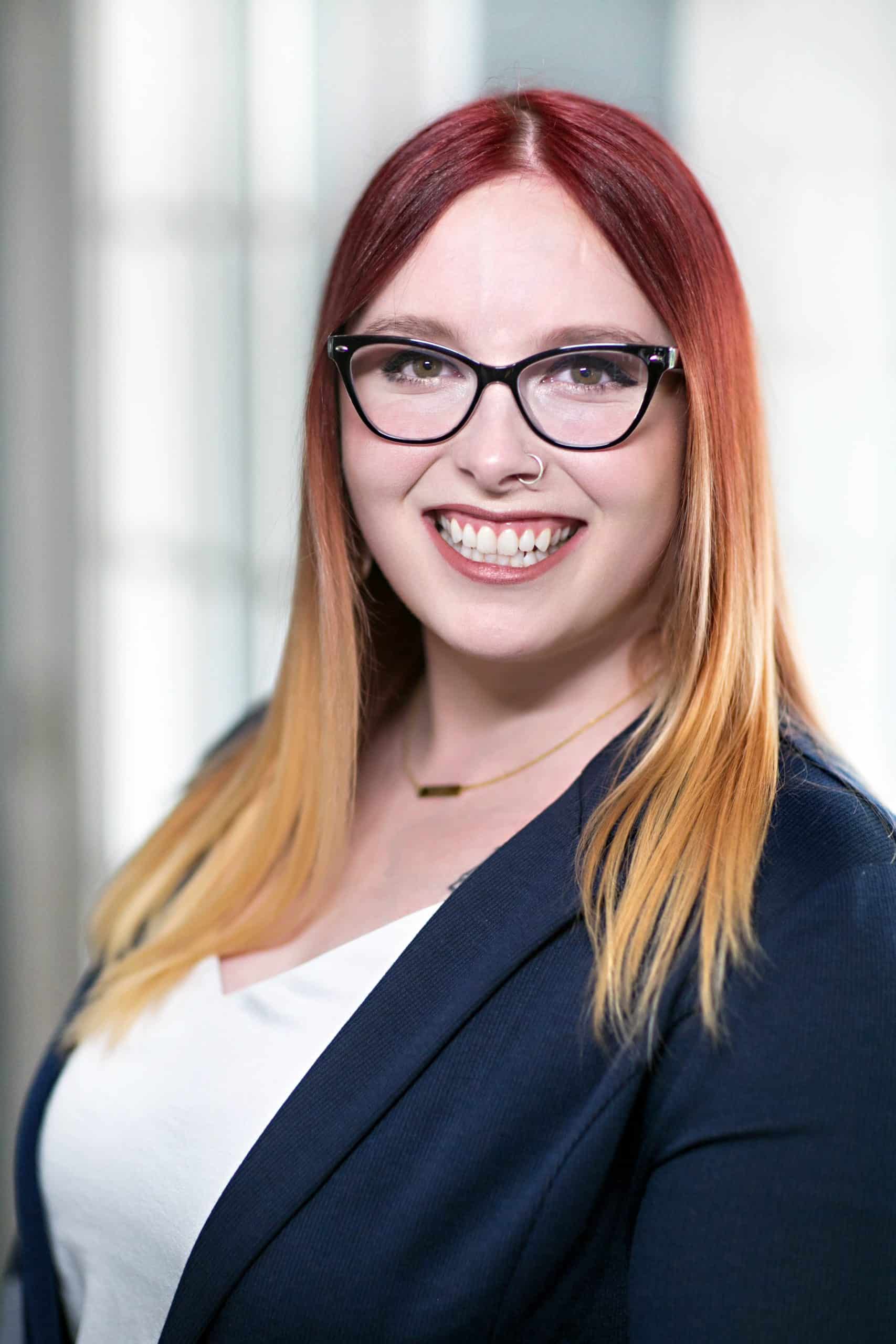 Hilary Statz -
she/her/hers
Senior Associate
Hilary holds her master's in social work with an emphasis on policy, planning, and administration. Hilary comes to us most recently from working in the areas of diversity, equity, and inclusion (DEI) with the University of Missouri where she coordinated over 40 events and facilitated a variety of in-person and online trainings. She has worked almost exclusively in the non-profit sector and has experience with strategic planning, culture and climate improvement, and DEI capacity building. Hilary is also a trained social justice mediator, which assists in her ability to improve conflict resolution in organizations. She is passionate about approaching situations from a strengths-based perspective and utilizing her skill set to advance policies and procedures from an equity mindset.
Hilary is from a small town in Wisconsin and greatly prefers Missouri's more mild winters. In November 2021, she married her partner, Shawn Statz, after getting engaged two years prior at the Eifel tower. They live in Columbia with Shawn's two kiddos, Caleb and Jackson, and their grumble (a group of pugs), Chewy, Damon and Melvin. Her hobbies include a newfound interest in all things plants, teaching at Muse Pole Fitness, and being a member of COMO roller derby.
Hilary's strengths include: Individualization, Maximizer, Strategic, Achiever, and Relator
Contact Hilary at hilary@newchaptercoach.com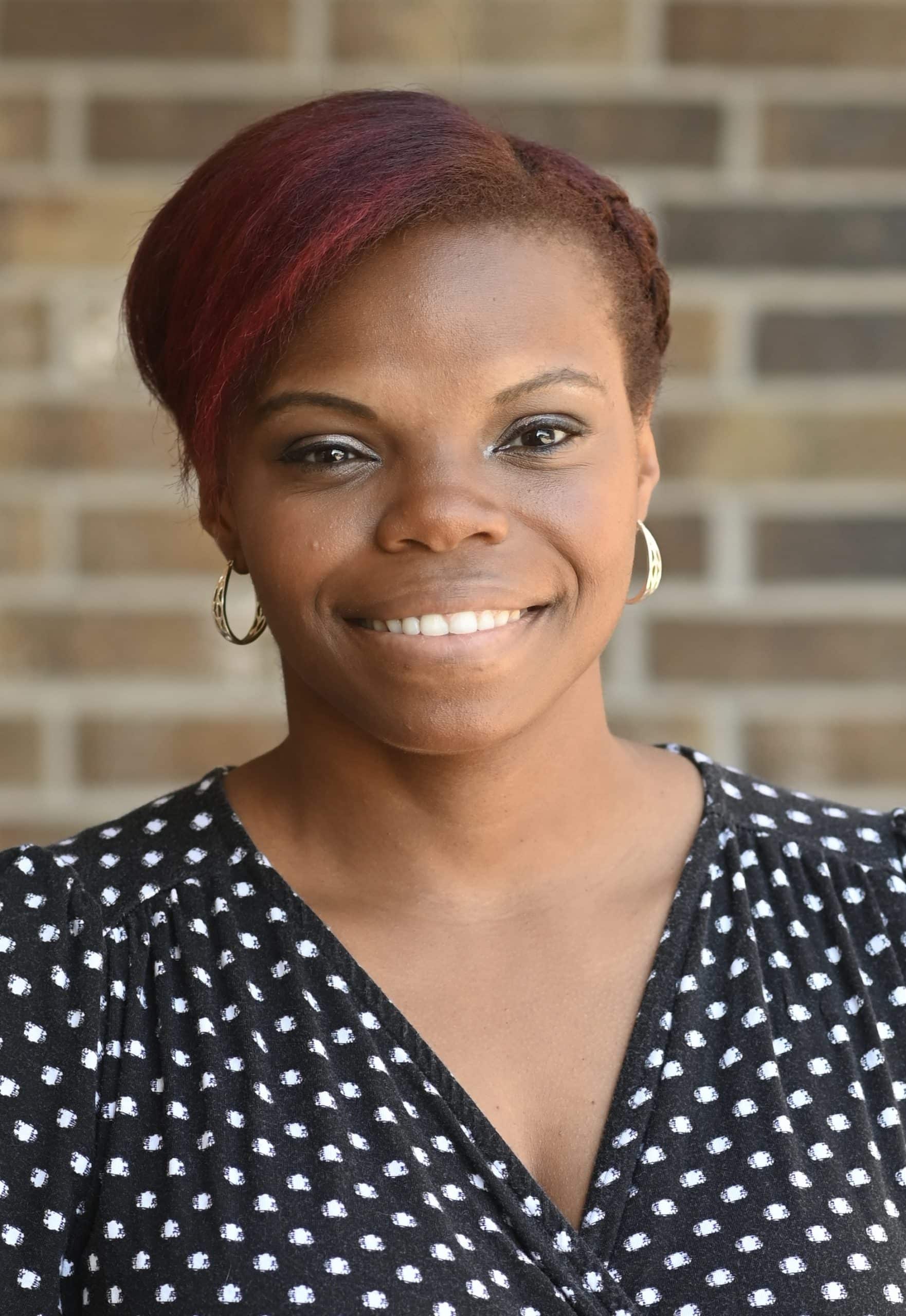 Enola-Riann White -
she/her/hers
Senior Associate

Enola has an MPA from the University of Missouri with a specialization in nonprofit administration. She has over 15 yrs of experience in the non-profit sector as an executive director, grant writer, DEI specialist, volunteer coordinator, and board member. She currently serves as the part-time Executive Director of Columbia Entertainment Center, as well as the DEI Coordinator/Admissions Associate of Columbia Independent School. Enola is a current finalist for COMO Magazine's 2022 Impact COMO Most Impactful Executive Director and was the 2022 recipient of Columbia Salvation Army Women Doing Good Award.
Enola is a classically trained saxophonist and woodwind specialist. When not working or home with her two dogs, Jazz and Aria, she can be found performing in pit orchestras for local theatre companies.
Enola's Strengths include: Maximizer, Developer, Input, Arranger, Adaptability
Contact Enola at enola@newchaptercoach.com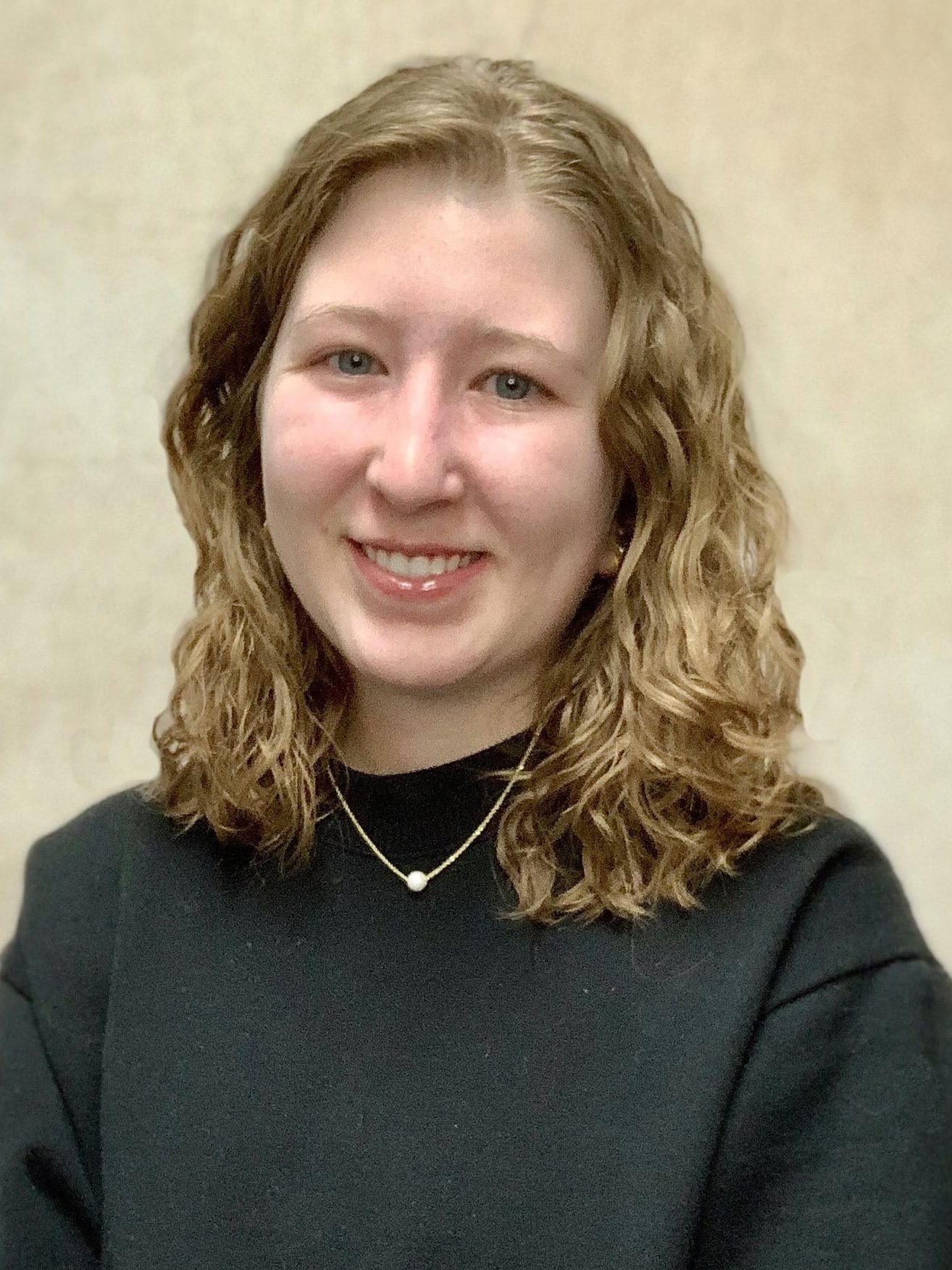 Audrey Norquest -
she/her/hers
Strategic Communications Intern
Audrey is currently a journalism student at the University of Missouri. Originally from southwest Kansas, she came to MU to push herself out of her comfort zone and explore different opportunities. In pursuit of her Bachelor of Journalism with an emphasis in Cross-Platform Editing and Producing, Audrey's background in journalism allows her to be well-adapt to many different skill sets within the field. She enjoys telling people's stories through writing and photography, and finding new and innovative ways to connect organizations with their community with an aim to promote and entertain. In her experience working with newspapers, magazines and yearbooks, she's covered campus and community events as both a reporter and a photographer. Audrey has designed and produced pieces that are truthful, appealing and entertaining, and holds accuracy and equity in high regard when it comes to her work.
When home with her dog, Sky, Audrey loves cooking and baking. She finds it to be a huge stress reliever and has even competed in national culinary competitions. Her signature dish is Creamy Lemon Garlic Pasta, and loves decorating cakes. Anytime a holiday comes around, you can always count on Audrey to plan a delicious menu.
Audrey's Strengths include: Futuristic, Competition, Responsibility, Achiever and Deliberative.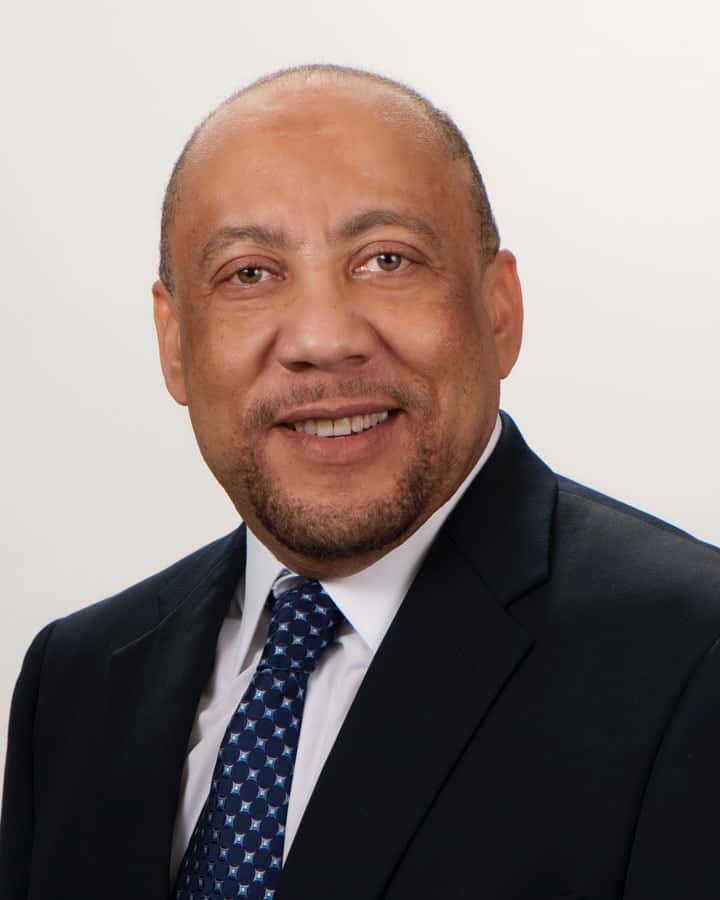 Kylar Broadus -
he/him/his
Strategic Partner – Diversity, Equity, & Inclusion
Kylar provides diversity, equity, and inclusion consulting, training, and legal assistance for our nonprofit and public sector clients. For over 30 years, Broadus has enjoyed a prolific career as an attorney, activist, trainer, professor, and public speaker. He's worked with organizations from every sector, including nonprofits of all sizes, helping them move through barriers to create lasting positive change. His seminal Mid-Missouri work included being a former Human Rights Commissioner for the City of Columbia and an Associate Professor at Lincoln University, where he taught Discrimination in Employment. Broadus has provided trainings across the country and he's excited to facilitate trainings for your organization on such issues as implicit bias; inclusive employment policies and practices; and belonging in the workplace. Learn more about Kylar HERE.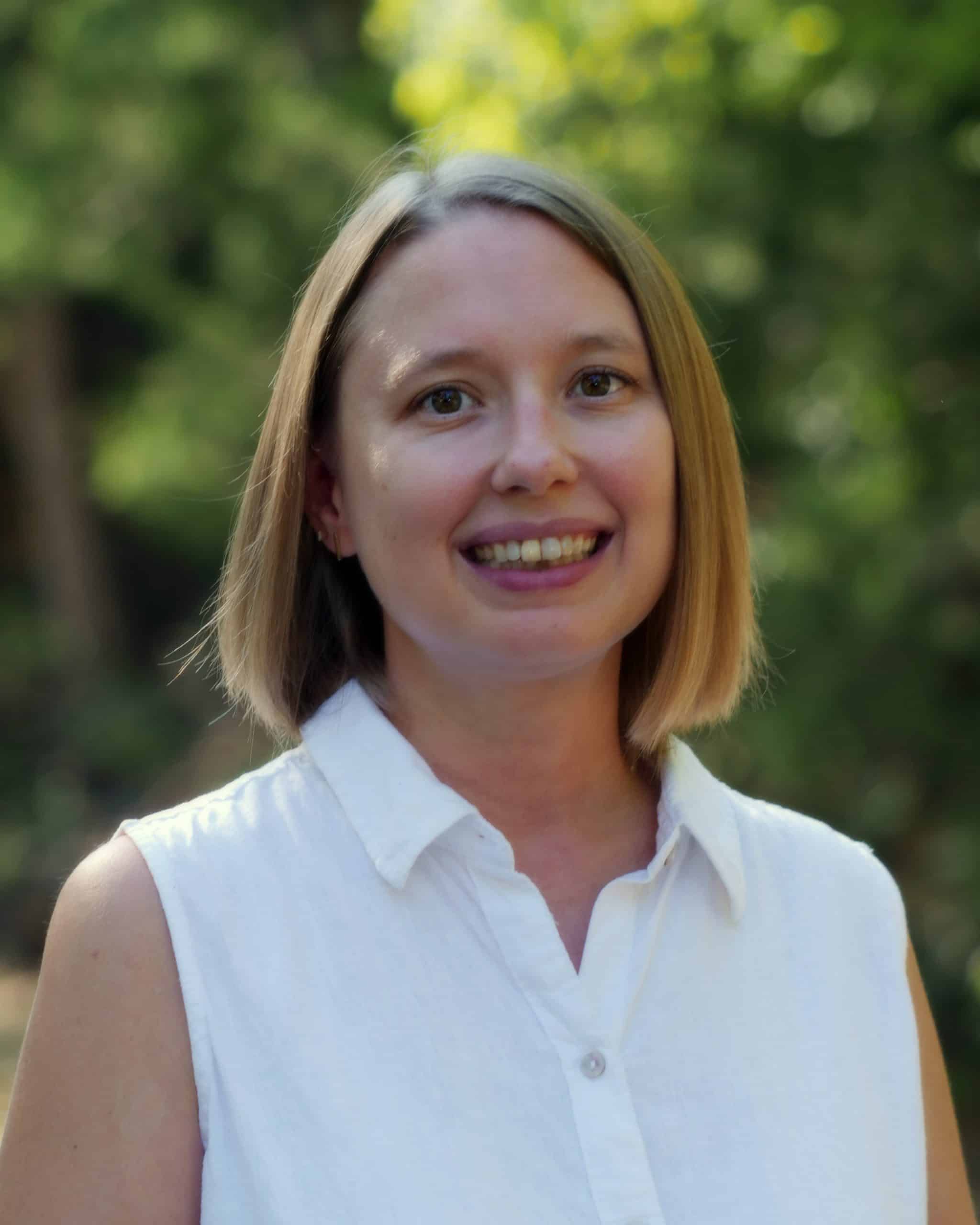 Jaime Freidrichs -
she/her/hers
Strategic Partner – Fundraising

Jaime has 20 years of experience in the nonprofit sector, nearly all of them as a fundraiser, achieving the Certified Fund Raising Executive (CFRE) credential in 2009. You may also know Jaime as the founding director for Missouri Women's Business Center and the former director of development for Woodhaven, where she led a successful $2 million capital campaign. Jaime has an MPA and is also a Faculty Associate for the Master of Nonprofit Leadership and Management program at Arizona State University, teaching courses on ethics, leadership, and fundraising. Jaime is a master at charting an organization's course to fundraising success.
Click Here to Contact Jaime
Click Here to Hear from Jaime on the topic of Fundraising Resilience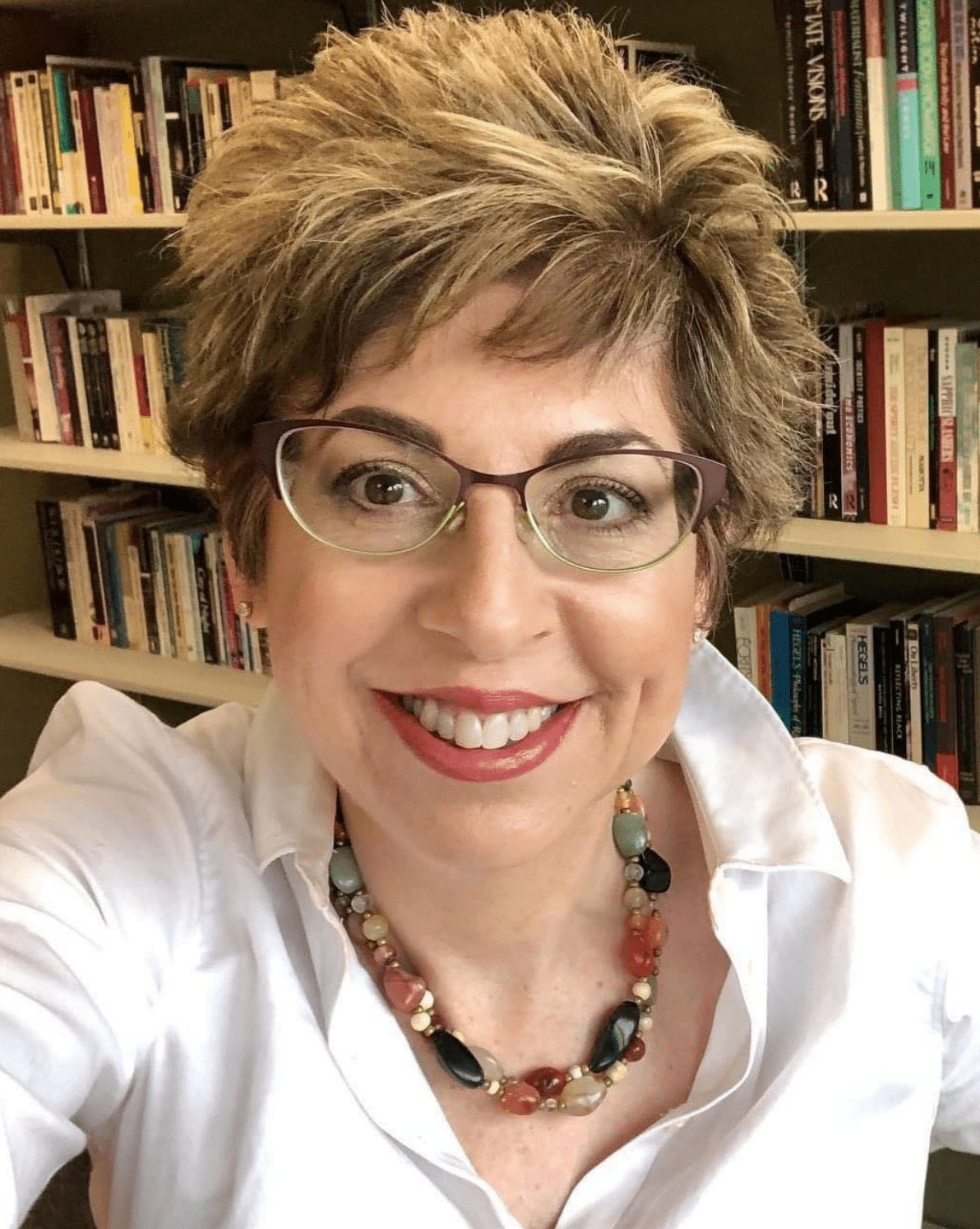 Elisa Glick -
she/her/hers
Strategic Partner – Diversity, Equity, & Inclusion

Dr. Elisa Glick believes that when we change ourselves, we change the world. A diversity, equity, and inclusion consultant and trainer, researcher, and award-winning educator with over 20 years experience in higher education, Elisa is passionate about helping individuals and communities to thrive. She works with clients at all stages of their DEI journeys to help them build more inclusive workplaces, classrooms, and organizations.
Elisa is the founder of the innovative Faculty Institute for Inclusive Teaching at the University of Missouri-Columbia. She has expertise in creating DEI and antiracist curricula, facilitating diversity trainings, and developing and implementing inclusive teaching programming. Her teaching and academic publications on LGBTQ+ Studies, Women's and Gender Studies, and Black Studies speak to her commitment to social justice. After retiring in 2023, Elisa was awarded the title Associate Professor Emerita in recognition of the many contributions she made to the University of Missouri during her tenure. She holds a Ph.D. in English from Brown University.
Elisa lives in Columbia with Carolyn Sullivan, her spouse and life partner of almost 30 years. A proud breast cancer survivor, she loves cooking, Halloween, and volunteering as a BRITE Educator for The Center Project.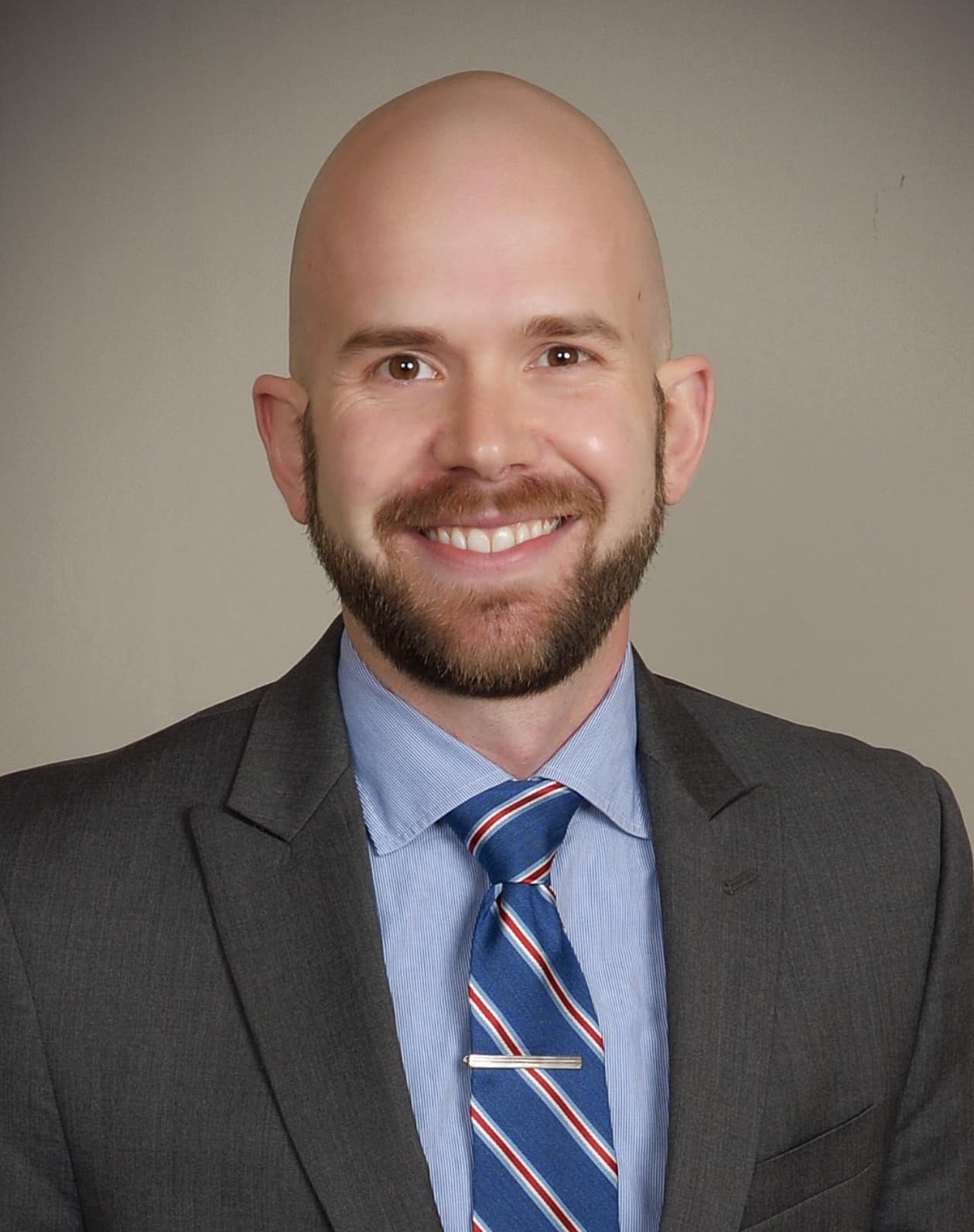 Andrew Shaughnessy -
he/him/his
Strategic Partner – Program Design & Evaluation, Advocacy, Grant Writing

Andrew Shaughnessy, MPH, MA, is an award-winning advocate, evaluation specialist, and grant expert. He has worked successfully as an organizer, policy advocate, and philanthropic officer for fourteen years before opening his small business in 2019.
Initiatives led and managed by Andrew have led to over 200+ policies being implemented in six states, the development of millions for causes from health to the environment, and numerous collaborations with stakeholders on programs that positively impact vulnerable populations. Andrew received his master's in human rights from University College London's School of Public Policy and his second master's degree from The Johns Hopkins University, Bloomberg School of Public Health. He is humbled to have received the Robert L. Northcutt Award from the Missouri Public Health Association, the Bear of Excellence award from Missouri State University's Alumni Association, and was a finalist for the U.K. Alumni Award in Social Impact from the British Council.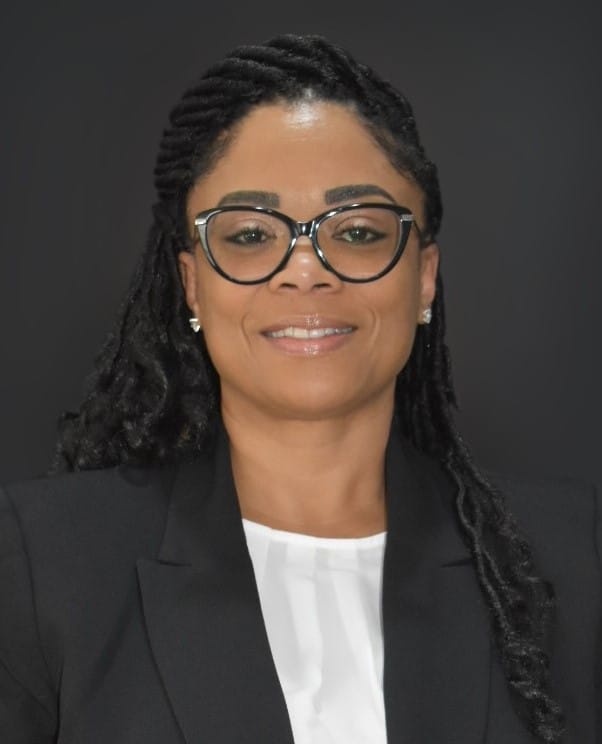 Tonika Starks -
she/her/hers
Strategic Partner – Human Resources
Tonika Starks, MBA-HRM, SHRM-SCP is certified as a Senior Professional in Human Resources. She currently holds an MBA with emphasis in HRM from Columbia College and is working toward her Doctorate Business Administration in Leadership from Capella University. Tonika has 8 years of leadership experience in the nonprofit and public sectors. Tonika has worked as the Director of Human Resources in the non-profit sector. In the public sector Tonika has experience as a Director of People Operations, and as a Human Resource Specialist, Sr. Human Resource Consultant and Instructor in higher education.
Tonika's areas of expertise include HR compliance and best practices, organizational assessments, policy development, employee relations, workforce planning, and workplace investigations.
Click Here to Contact Tonika
Click Here to Hear from Tonika on the topic of HR Resilience

Kerri Voyles -
she/her
Strategic Partner – Marketing Services

Kerri Voyles (she/her) is founder/CEO of Flourish Creative, an inclusive brand strategy + design studio. Flourish Creative's specialties include nonprofit brand strategy and communications planning, brand identity design, accessible websites, strategic communications, and inclusive brand consulting. We elevate your brand to reflect your quality of work, cultivate your relationships, and grow your impact.
Kerri's passion is equipping purpose-driven brands — and their leaders — to grow inclusively and resiliently. She enjoys speaking, coaching, and serving on the board of The Beacon. A Nebraska-native, Kerri holds bachelor's and master's degrees in journalism with an emphasis in strategic communication from the University of Missouri School of Journalism. She lives in Kansas City, and her studio collaborates with missions worldwide.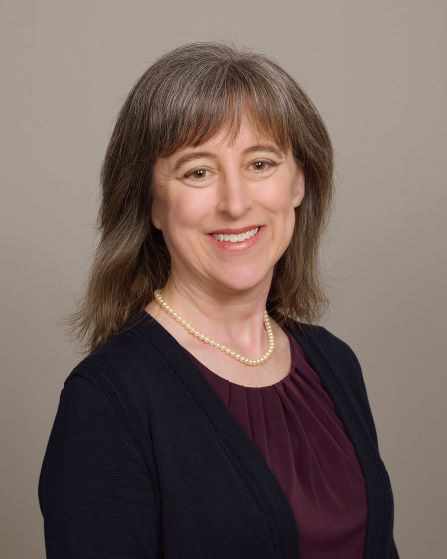 Kelly Wells -
she/her/hers
Strategic Partner – Financial Management
Kelly has 25 years of experience in accounting and financial management, with 10 of those years being in the nonprofit sector. She managed the finance and administrative functions for a private operating foundation from that organization's inception through its growth into a multistate service organization with a $3 million annual budget. Most recently, she served as the CFO of a public charity with $50 million in annual revenue and $20 million in assets. In the for-profit sector, she has led accounting and finance teams at companies ranging from a small, entrepreneurial firm to a Fortune 100 company.
Kelly is passionate about helping organizations develop processes, budgets, and strategies that create financial stability, fuel program growth, and cultivate positive work environments. She is known for creating financial reports and presentations that are easy to understand, thereby enabling executives and boards to make informed decisions that allow an organization to fulfill its mission.