At New Chapter Coaching, we believe communities thrive when nonprofits thrive. That is why our mission is to build a better world by increasing the effectiveness of nonprofit leaders and the impact of the organizations they serve. We back this mission with our core values: cultivating high-trust relationships, utilizing strengths-based practices, and investing in high-impact nonprofits in our community. We strive to create an inclusive and intellectually vibrant organization, and recognize that to do so we must understand and value both our individual differences and collective similarities.  Our Principles of Community are aspirational statements that embody this commitment and reflect the ideals we seek to uphold.
Carolyn Sullivan -
she/her/hers
Founder & President
Carolyn draws upon her over 30 years as a litigation attorney, executive director, leadership coach, and nonprofit consultant to help nonprofits achieve and sustain results that change lives and transform communities. She has led nonprofits at all levels from being an executive director all the way to holding every board of director office. Carolyn knows what it takes to grow and strengthen a nonprofit – knowledge, character, and competency – and thrives on helping nonprofit leaders do just that. Carolyn currently serves as the Vice President of the Central Missouri Community Foundation Board of Directors. After 24 years together, Carolyn and her life partner Elisa Glick married in October of 2017. They live in Columbia with Cleo, their 65-pound lap dog, and Samantha, their 8-pound watchdog.
Carolyn's Strengths include: Relator, Positivity, Connectedness, Strategic, and Arranger
Contact Carolyn at carolyn@newchaptercoach.com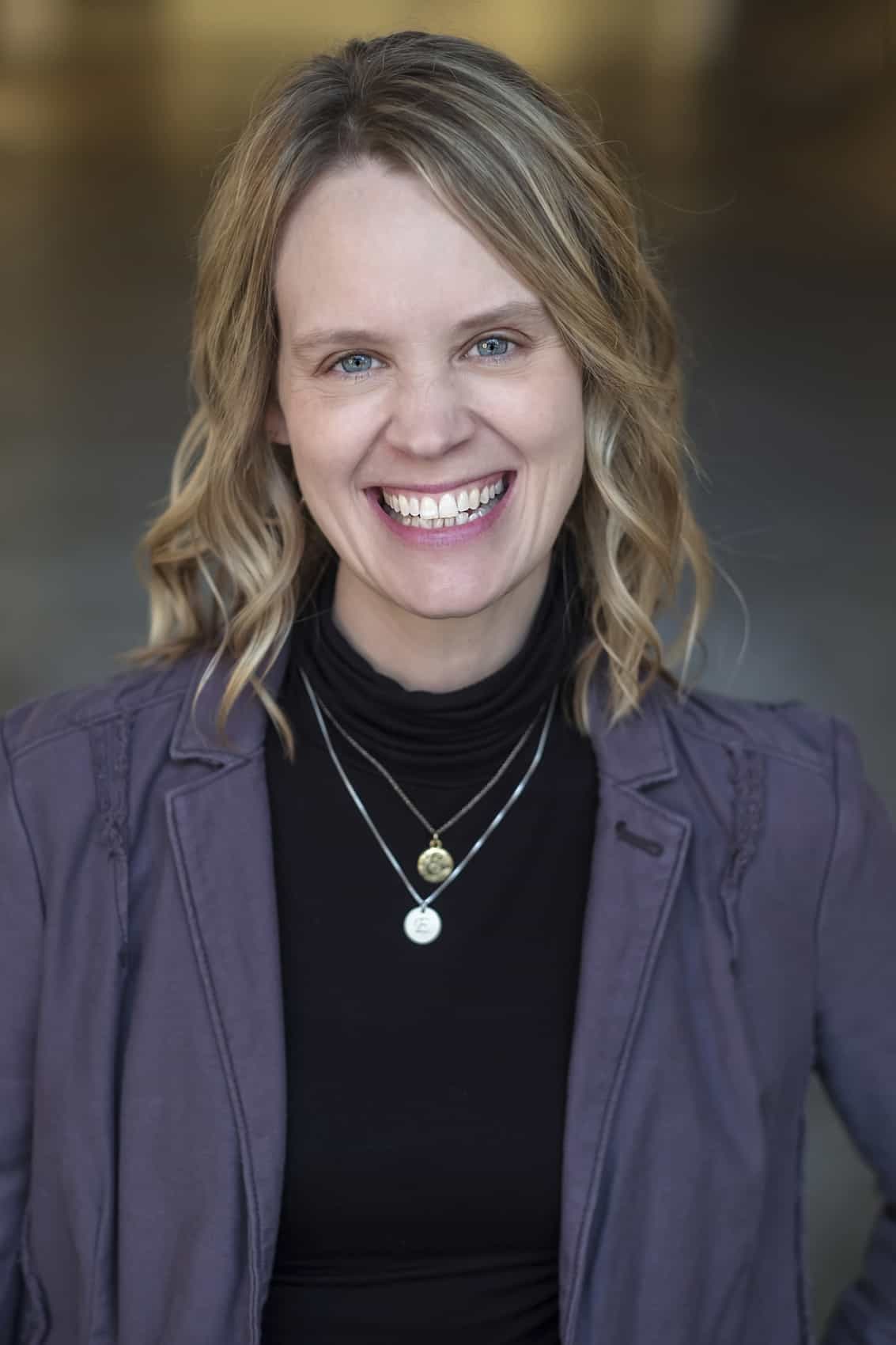 Carrie Collier -
she/her/hers
Associate
Carrie comes to us after spending many years in higher education, where she worked in the areas of career development, counseling, student affairs, and business. Most recently at the University of Missouri she coordinated career and strengths development for students, faculty, and staff at the MU Career Center and helped launch a new hybrid online/on-campus execMBA program in the Trulaske College of Business. She spent several years providing counseling services in Oregon; she also served as the Assistant Director of the UO Crisis Center and coordinated career fairs at OSU.  Carrie is deeply committed to the promotion of well-being,  diversity, and inclusion in the workplace, and has an extensive background in women's career development, advocacy, and leadership.
Carrie was the first in her family to receive an undergraduate degree (University of Illinois) and she also holds an M.A. in Counseling Psychology from Mizzou.  She is married to Brian Collier and they live in Columbia with their two children, Eliza and Emmet, and their very spoiled cat, Gussy. She enjoys dancing, yoga, traveling, baking, and coffee (she is the team's first coffee drinker, can you believe it?!)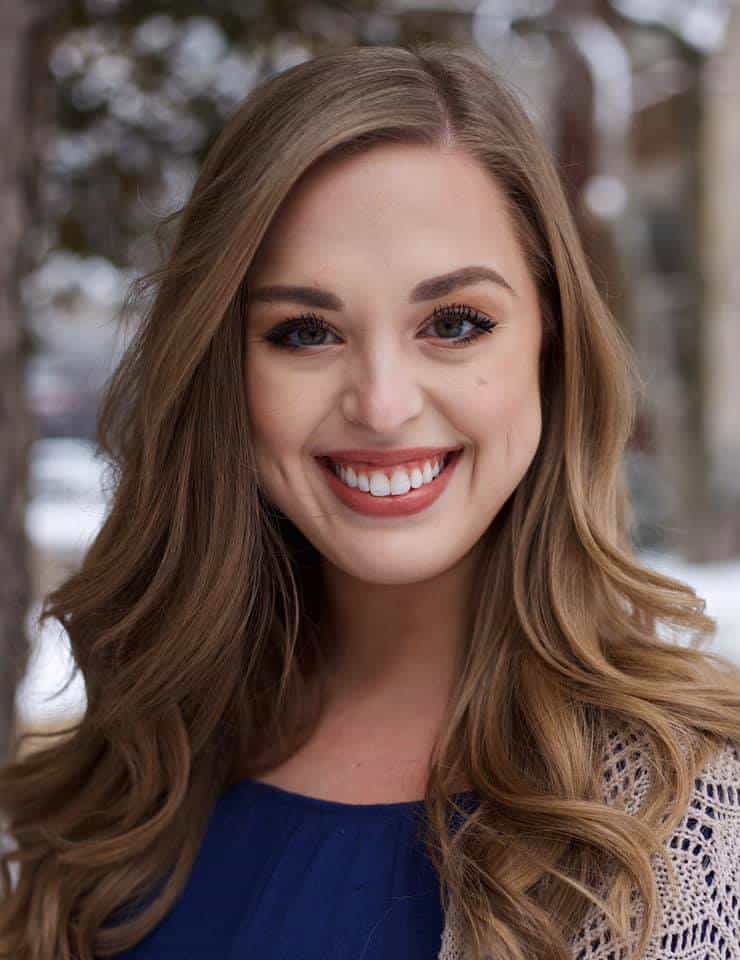 Olivia Swanson -
she/her/hers
Training and Development Coordinator
Olivia is a training and development professional with over seven years of experience in the nonprofit sector. Olivia is also a Board-Certified Music Therapist (MT-BC) with experience serving a wide variety of populations including premature infants, individuals with developmental disabilities, as well as patients in rehabilitation and hospice. In her last position, she was a member of the leadership team of a social services nonprofit. She has built a volunteer program from conception to over 200 active volunteers, managed a staff of 8, and led a team to design and organize over 200 activities and events per month. Olivia has a deep passion for nonprofits and thrives on helping them overcome, grow, and sustain.
As you may have guessed from her certification, Olivia loves music. In fact, according to her parents, she has been singing ever since she could talk. She plays several instruments and performs with a cover band called Take Cover. After 7 years together, Olivia married her high school sweetheart, Eric Swanson, in June of 2019. They live in Columbia with their very spoiled dogs: Bagel the Beagle and Stella, their 7-pound Chiweenie.
Olivia's Strengths include: Strategic, Communication, Woo, Includer, and Futuristic
Contact Olivia at olivia@newchaptercoach.com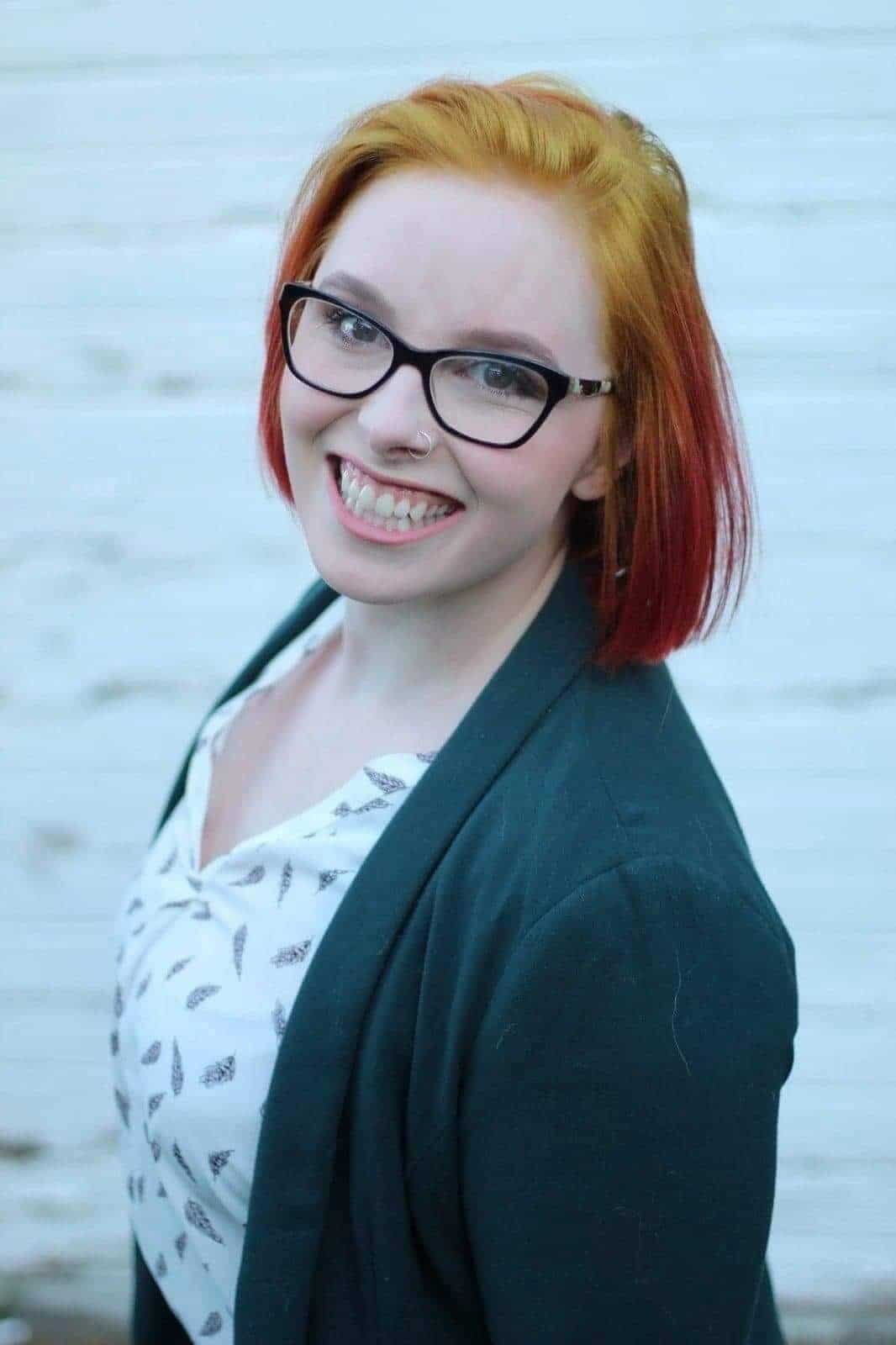 Hilary Mueller -
she/her/hers
Associate
Hilary holds her master's in social work with an emphasis on policy, planning, and administration. Hilary comes to us most recently from working in the areas of diversity, equity, and inclusion (DEI) with the University of Missouri where she coordinated over 40 events and facilitated a variety of in-person and online trainings. She has worked almost exclusively in the non-profit sector and has experience with strategic planning, culture and climate improvement, and DEI capacity building. Hilary is also a trained social justice mediator, which assists in her ability to improve conflict resolution in organizations. She is passionate about approaching situations from a strengths-based perspective and utilizing her skill set to advance policies and procedures from an equity mindset.
Hilary is from a small town in Wisconsin and greatly prefers Missouri's more mild winters. Last year she became engaged to her partner, Shawn Statz, at the Eifel tower during a fantastic trip to Europe. They live in Columbia with Shawn's two kiddos, Caleb and Jackson, and their grumble (a group of pugs), Chewy, Damon and Melvin. Her hobbies include a newfound interest in all things plants, teaching at Muse Pole Fitness, and being a member of COMO roller derby.
Hilary's strengths include: Individualization, Maximizer, Strategic, Achiever, and Relator
Contact Hilary at hilary@newchaptercoach.com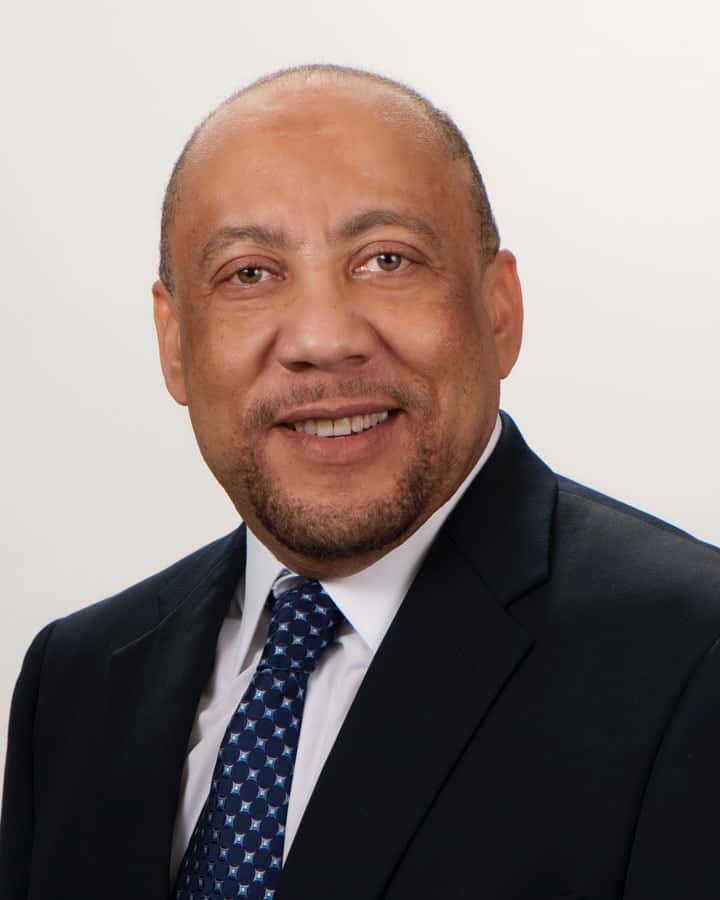 Kylar Broadus -
he/him/his
Strategic Partner – Inclusion, Diversity, & Equity
Kylar provides diversity, equity, and inclusion consulting, training, and legal assistance for our nonprofit and public sector clients. For over 30 years, Broadus has enjoyed a prolific career as an attorney, activist, trainer, professor, and public speaker. He's worked with organizations from every sector, including nonprofits of all sizes, helping them move through barriers to create lasting positive change. His seminal Mid-Missouri work included being a former Human Rights Commissioner for the City of Columbia and an Associate Professor at Lincoln University, where he taught Discrimination in Employment. Broadus has provided trainings across the country and he's excited to facilitate trainings for your organization on such issues as implicit bias; inclusive employment policies and practices; and belonging in the workplace. Learn more about Kylar HERE.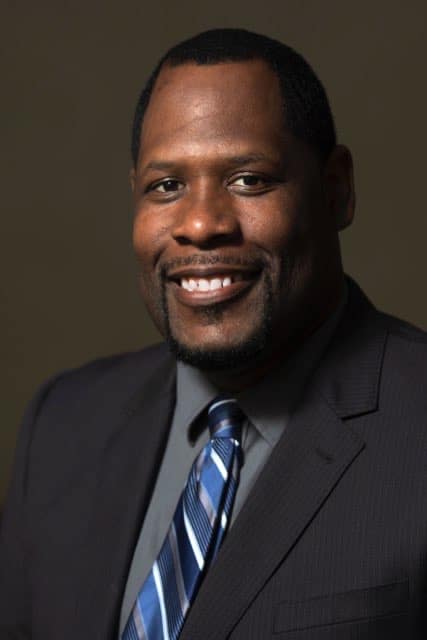 Jay-Dee Bush -
he/him/his
Strategic Partner – Digital Storytelling
Jay-Dee helps our nonprofit clients effectively tell the story of the lives they're impacting and the difference they're making every day. Jay-Dee is currently a Video Producer with the City of Columbia; his areas of expertise are digital storytelling and videography. Jay-Dee is also a Certified Diversity Facilitrainer  (CDFT) through  the National Conference for Community and Justice (NCCJ) St. Louis, a qualification that enables him to assess, design, and deliver effective, high-quality diversity and social justice education programs for others. Jay-Dee attended the University of Missouri where he received a Bachelor of Science in Strategic Communications and Advertising. Jay-Dee grew up in East St. Louis and now lives in Columbia with his wife Danae and their son.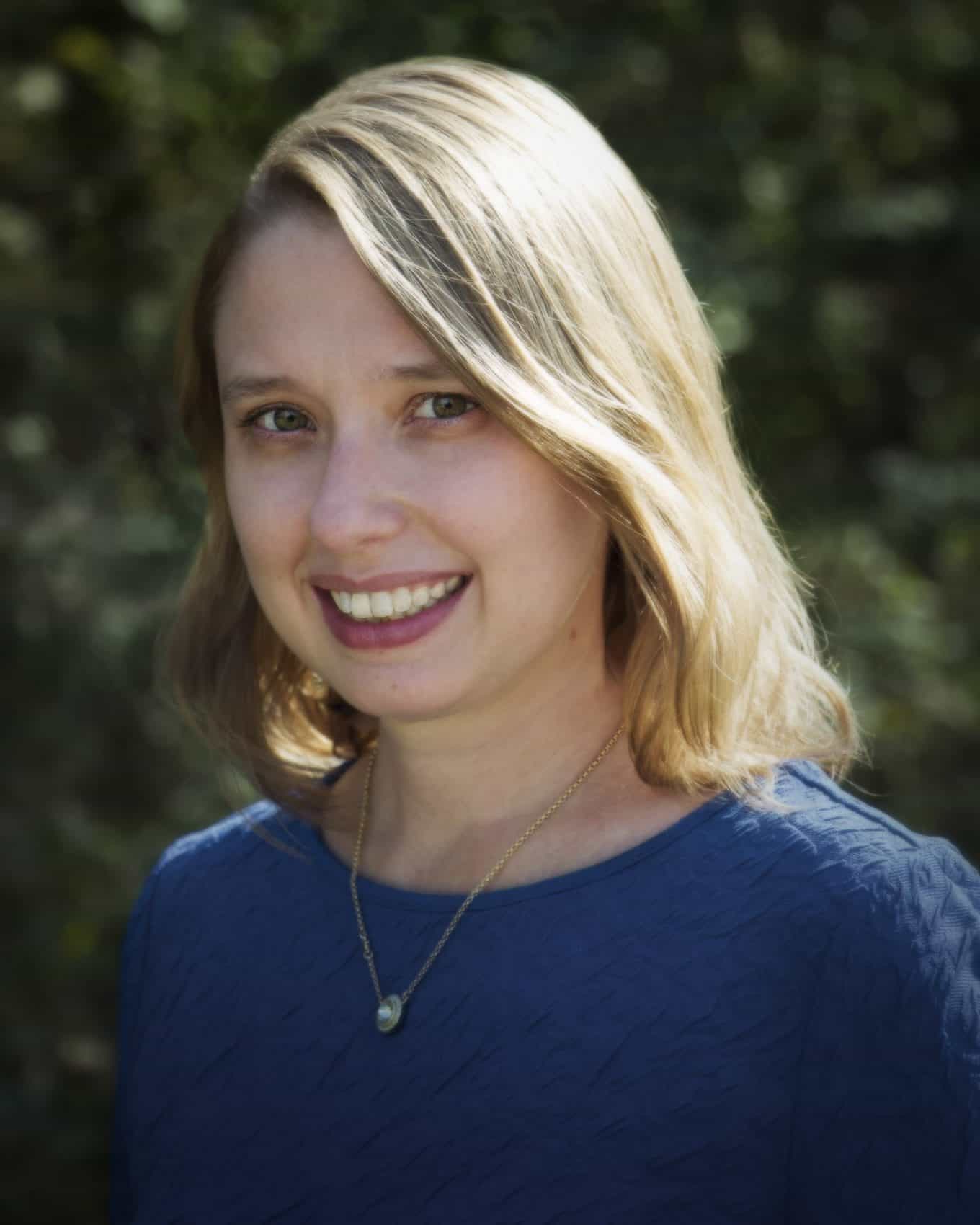 Jaime Freidrichs -
she/her/hers
Strategic Partner – Fundraising
Jaime has 15 years of experience in the nonprofit sector, nearly all of them as a fundraiser, achieving the Certified Fund Raising Executive (CFRE) credential in 2008. You also know Jaime as the founding director for Missouri Women's Business Center and the former director of development for Woodhaven, where she led a successful $2 million capital campaign. Jaime has an MPA and is also an adjunct instructor for the Truman School of Public Affairs at the University of Missouri. Jaime is a master at charting an organization's course to fundraising success.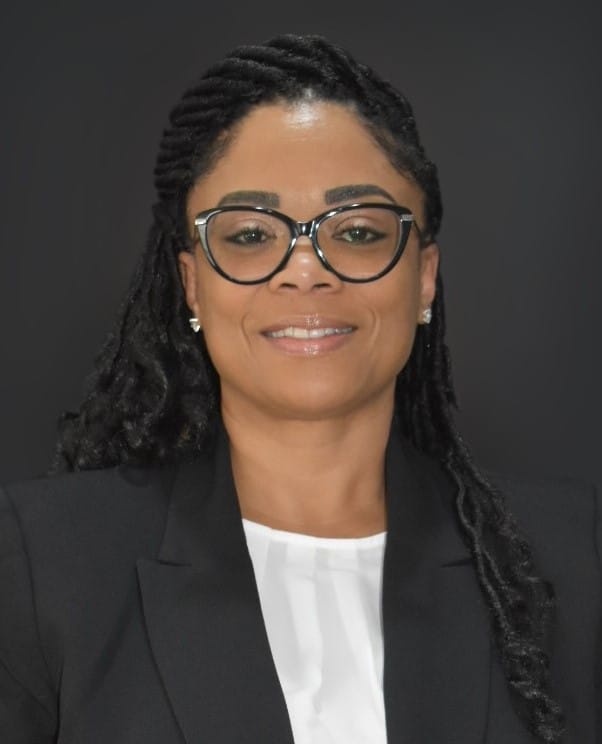 Tonika Starks -
she/her/hers
Strategic Partner – HR Services
Tonika Starks, MBA-HRM, SHRM-SCP is certified as a Senior Professional in Human Resources. She currently holds an MBA with emphasis in HRM from Columbia College, and is working toward her Doctorate Business Administration in Leadership from Capella University.  Tonika has 7 years of experience in the non-profit and public sectors.  She has worked as a Director of Human Resources in the non-profit sector and the public sector as a Human Resource Specialist, and currently as a Sr. Human Resource Consultant and Instructor.
Tonika's areas of expertise include HR compliance and best practices, policy development, employee relations, performance management and workforce planning.
Tonika received the 2017 Making it Happen Award from New Chapter Coaching, LLC and will be inducted into The National Society of Leadership and Success Capella University Chapter with Presidential Honors.
She published her first book in 2020. In her free time, Tonika enjoys reading a good book, crafting, and spending time with her family.