Registration for this webinar series is closed. Interested in webinars, workshops, or trainings for your team? Click the button below to see just a few of our topic options.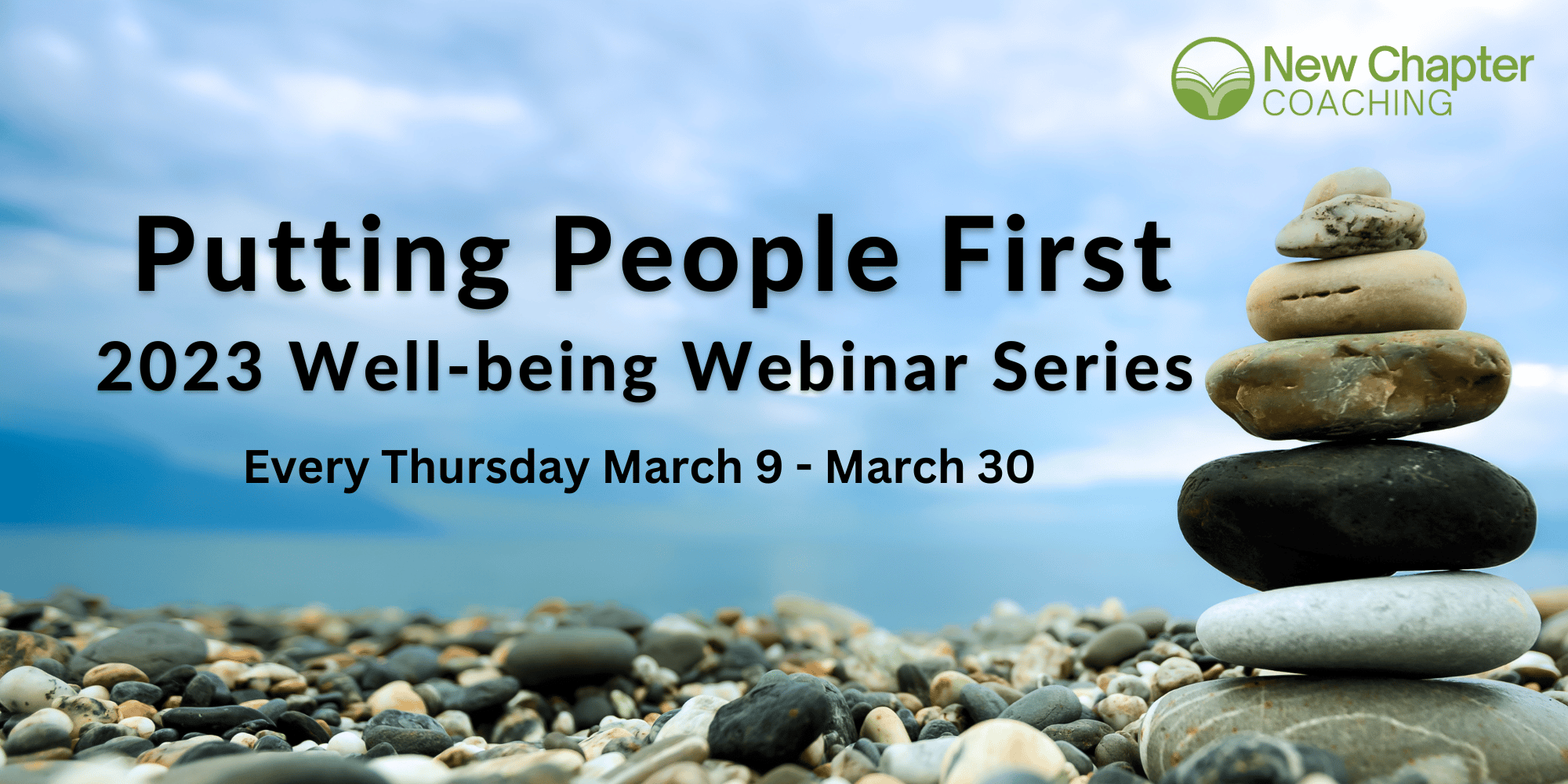 Series Description:
Putting People First, New Chapter Coaching's 2023 Well-being Webinar Series, is a collection of four webinars designed to holistically address one of the top needs in nonprofits today: well-being. Participants will gain the necessary skills to positively impact well-being for themselves, their teams, and their organizations. Join us for one hour every Thursday, March 9 – March 30, for this unique and impactful series.
Interested? Registration for the series is currently closed. However, you can still register for individual webinars through the Monday before each webinar date. Learn about each webinar and register below:
Preventing burnout is easier than reversing it. In nonprofit organizations, a proactive approach to burnout prevention is essential, but it's more than hosting an office potluck or a team-building session. Burnout prevention is intentional and involves creating an organizational culture and systems where employees can thrive. Attend this workshop to learn strategies that help prevent burnout and promote employee well-being in your nonprofit organization. Attendees will acquire research-based tactics they can utilize at the individual, interpersonal, and organizational level to help create resilient organizational systems that work to prevent burnout.
Meet the Facilitator: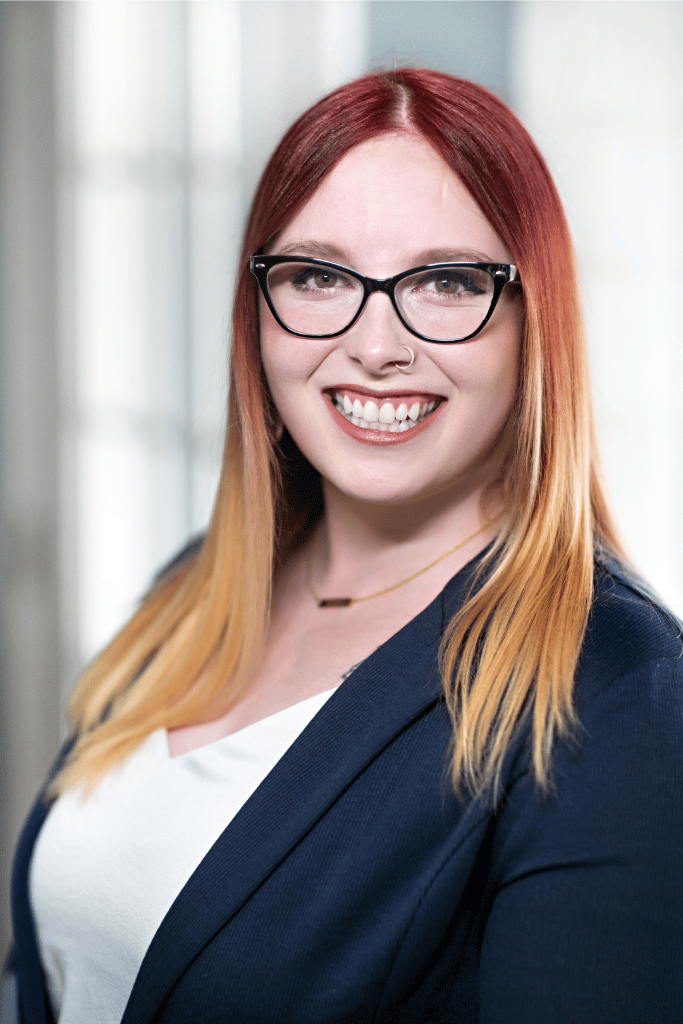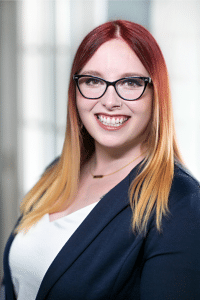 Hilary holds her master's in social work with an emphasis on policy, planning, and administration. Hilary comes to us most recently from working in the areas of diversity, equity, and inclusion (DEI) with the University of Missouri where she coordinated over 40 events and facilitated a variety of in-person and online trainings. She has worked almost exclusively in the nonprofit sector and has experience with strategic planning, culture and climate improvement, and DEI capacity building. Hilary is also a trained social justice mediator, which assists in her ability to improve conflict resolution in organizations. She is passionate about approaching situations from a strengths-based perspective and utilizing her skill set to advance policies and procedures from an equity mindset.
Our most precious resource is time; however, this resource is finite and nonrenewable. Personal energy, on the other hand, is a renewable resource. And when we learn to manage our energy, we both increase our capacity to perform and lead at our best, and our satisfaction with life at work and home.
In this lively and informative webinar, you'll be introduced to the concept of energy management and the aspects of your four personal energy needs: 1) physical; 2) emotional; 3) mental; and 4) spiritual. Carolyn will invite you to do a quick audit of you energy needs and will explain the role renewal plays in increasing your capacity to perform at your best. Those who attend this webinar will learn actionable strategies to be able do more with less — and better than ever — and will leave with a personal action plan to better manage one aspect of their, energy in order to enhance their health, happiness, and workplace satisfaction.
Meet the Facilitator: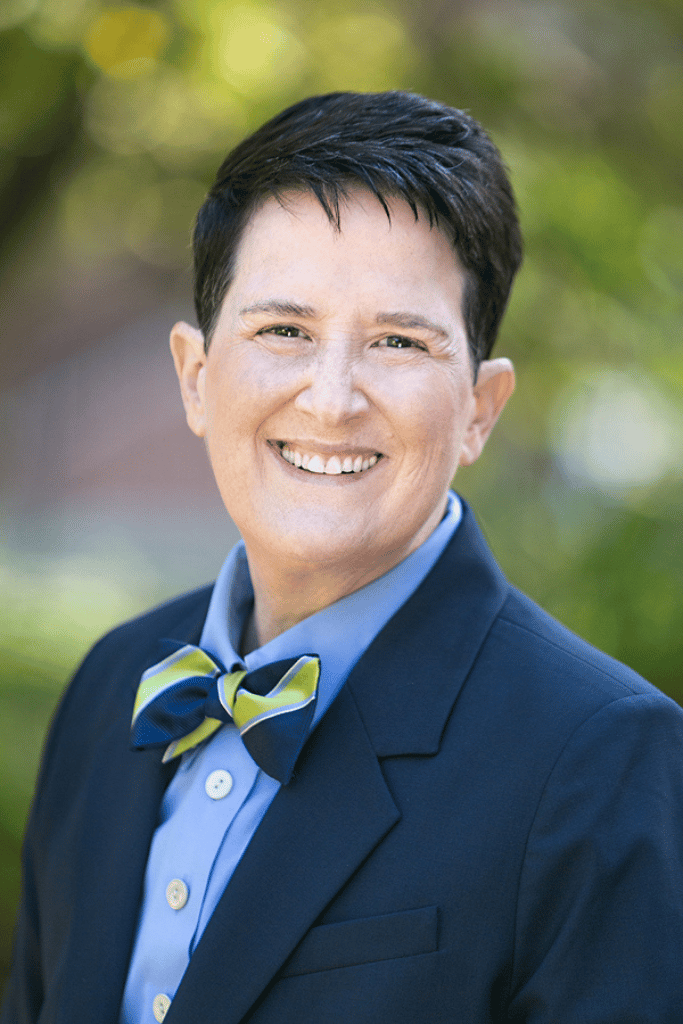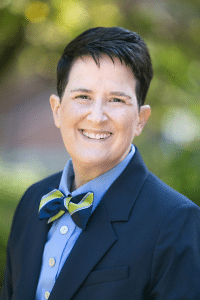 Carolyn draws upon her over 35 years as a litigation attorney, executive director, leadership coach, and nonprofit consultant to help nonprofits achieve and sustain results that change lives and transform communities. She has led nonprofits at all levels from being an executive director all the way to holding every board of director office. Carolyn knows what it takes to grow and strengthen a nonprofit – knowledge, character, and competency – and thrives on helping nonprofit leaders do just that. Carolyn most recently served as the Vice President of the Central Missouri Community Foundation Board of Directors and is a certified CCAT Facilitator, a leading assessment tool for measuring a nonprofit's effectiveness. Learn more about Carolyn in CoMo Magazine here. See Carolyn speaking on the Missouri Women's Business Center's Nonprofit Panel here.
Belonging is one of the most powerful elements of workplace culture. With it, engagement, retention, and productivity can reach new heights. Building belonging requires creating and fostering an inclusive environment, which looks at the intersections of diversity, equity and inclusion (DEI). This session will focus on combating "othering" in one-on-one relationships, group interactions, and the workplace environment. Participants will leave with actionable steps, tools, and resources to create an environment where everyone feels seen and heard.
Meet the Facilitator: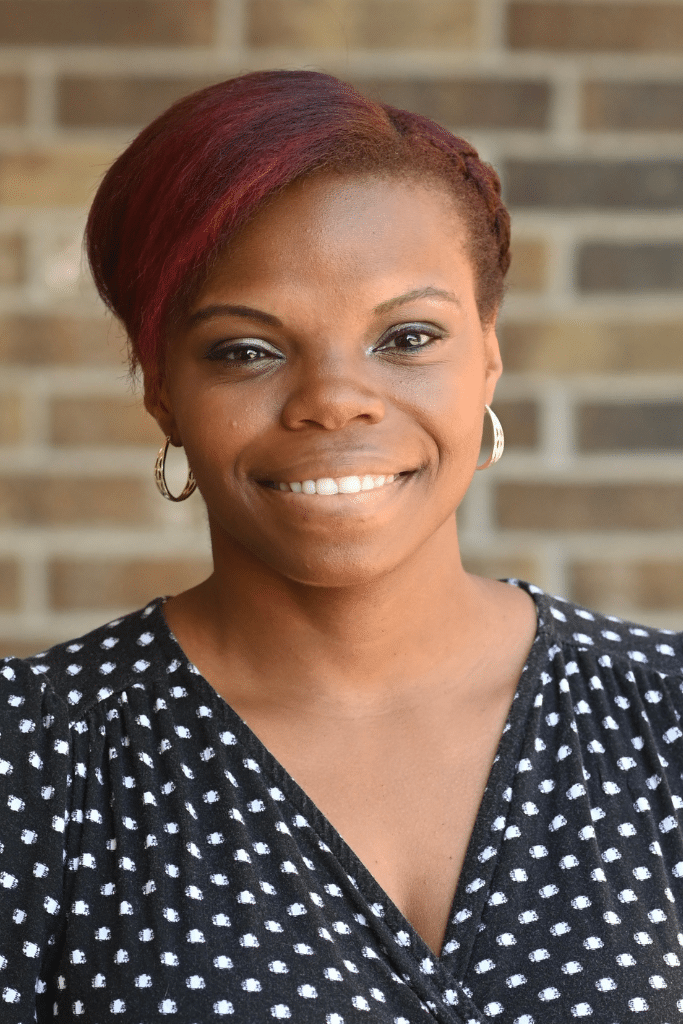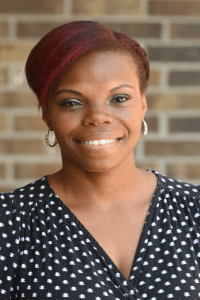 Enola has an MPA from the University of Missouri with a specialization in nonprofit administration. She has over 15 yrs of experience in the nonprofit sector as an executive director, grant writer, DEI specialist, volunteer coordinator, and board member. She currently serves as the part-time Executive Director of Columbia Entertainment Center, and was most recently the DEI Coordinator/Admissions Associate of Columbia Independent School. Enola was a finalist for COMO Magazine's 2022 Impact COMO Most Impactful Executive Director and the 2022 recipient of Columbia Salvation Army Women Doing Good Award.
Now is the time for organizations to consider updating their current policies for 2023! In an ever changing modern workplace, it is critical for organizational leaders to utilize a holistic approach toward workplace policies that balance employee well-being and organizational goals.
In this webinar, Tonika Starks SHRM-SCP, will discuss employee wellness vs. well-being, the importance of integrating employee well-being into common workplace policies, 5 common workplace policies to start when incorporating employee well-being, and the benefits of revising workplace policies to incorporate employee well-being.
Meet the Facilitator: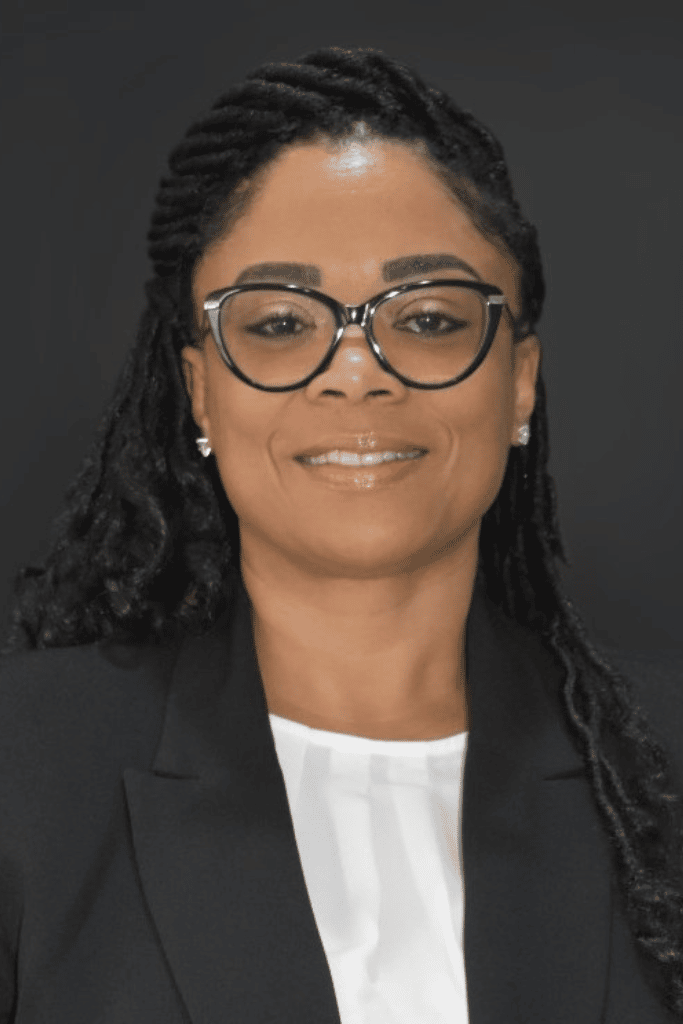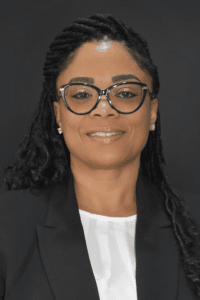 Tonika Starks, MBA-HRM, SHRM-SCP is certified as a Senior Professional in Human Resources. She currently holds an MBA with emphasis in HRM from Columbia College and is working toward her Doctorate Business Administration in Leadership from Capella University. Tonika has 8 years of leadership experience in the nonprofit and public sectors. Tonika has worked as the Director of Human Resources in the non-profit sector. In the public sector Tonika has experience as a Director of People Operations, and as a Human Resource Specialist, Sr. Human Resource Consultant and Instructor in higher education.