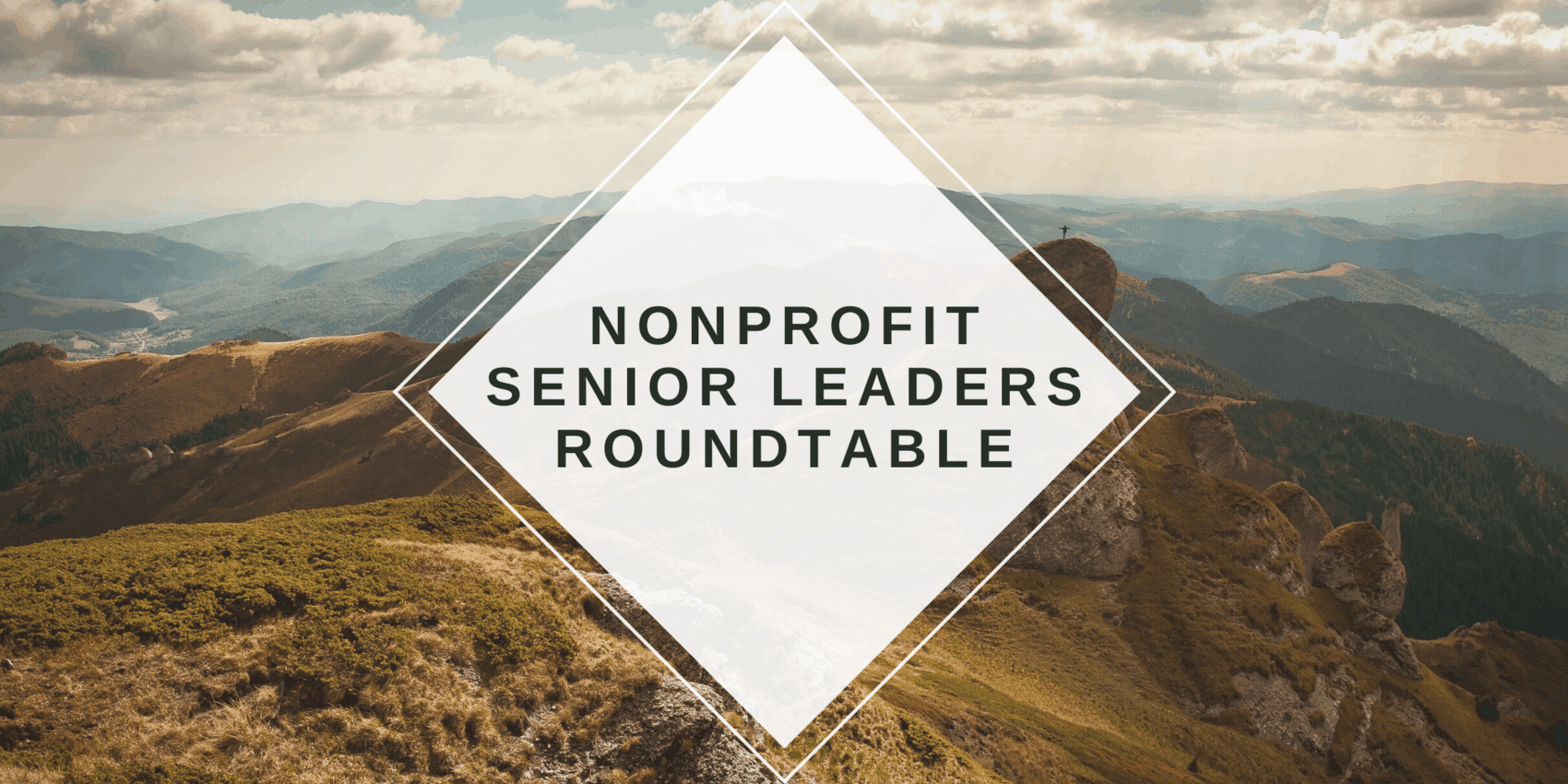 2021 Nonprofit Senior Leaders Roundtable
In our roundtables, a small group of nonprofit leaders comes together once a month to create a high-trust, collegial community to learn best practices, share successes and challenges, and lend support to each other to achieve their goals.
2021 is on the horizon, and we are gearing up for our 2021 Nonprofit Senior Leaders Roundtable which will begin in January! This roundtable will run over the course of 9 months and consist of a community of 10 nonprofit senior leaders, limited to one person per organization on a first-come, first-serve basis. This is an exclusive group committed to:
Increasing and sharing knowledge of best practices
Developing skills and improving performance
Enhancing ability and confidence in exercising leadership
Identifying new ways to motivate others
Increasing ability to provide peer-to-peer coaching
Does this sound like an opportunity for you or a member of your team? Email us to join the waitlist and be among the first to receive registration information.