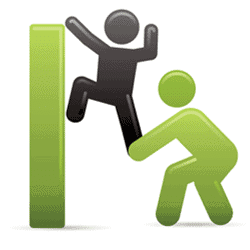 As a leader, it is difficult to find the time and/or money to invest in your growth and development. However, these kinds of investments are not only critical to your personal success but the success and sustainability of your organization.
Coaching is one of the best ways to invest in yourself. In a recent study, 82% of executive directors rated coaching higher than any other professional development strategy. But what is coaching? Our favorite definition is adapted from Sir John Whitmore. "Coaching is the process of unlocking a person's potential to maximize their performance and the performance of those around them."
At New Chapter Coaching, we want to be your partner in this investment. Here are the nuts and bolts of our signature coaching program:
We will work with you to determine the right number of coaching sessions for you based on your coaching goal(s). Generally, most clients start with a 12-session coaching engagement.
Sessions usually take place every two weeks, last 50 minutes, and are held at New Chapter Coaching's office.
During these sessions, you drive the agenda. You determine the focus of the coaching conversations; they can be anything from a taming of your day-to-day whirlwind, to building specific skills, to a reaching long-term goal. The list can go on, but it is about what you want and needs to grow professionally.
Each session ends with you creating accountability items. At the beginning of your next meeting, your coach will check in with you about those accountability items to measure and evaluate your progress.
We also offer support and guidance in between coaching sessions. This support ranges from exercises to readings, videos, and other resource materials. We also encourage you to communicate with your coach in between sessions to deepen learning and hasten your progress towards your goal(s). Throughout the coaching engagement, your coaching is never farther than an email or phone call away.
Meet Our Coaches
Carolyn Sullivan – she/her/hers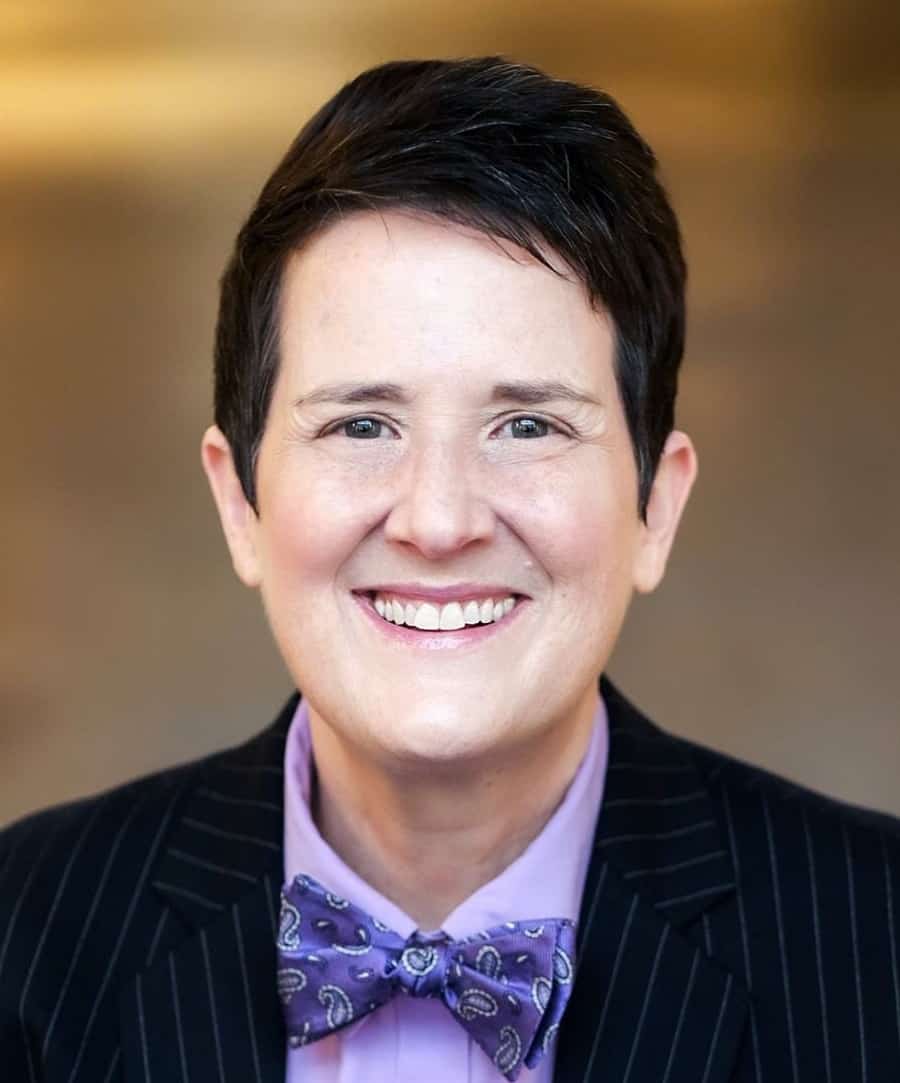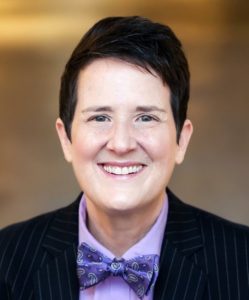 Carolyn draws upon her over 30 years as a litigation attorney, executive director, leadership coach, and nonprofit consultant to help nonprofits achieve and sustain results that change lives and transform communities. She has led nonprofits at all levels from being an executive director all the way to holding every board of director office. Carolyn knows what it takes to grow and strengthen a nonprofit – knowledge, character, and competency – and thrives on helping nonprofit leaders do just that. Carolyn most recently served as the Vice President of the Central Missouri Community Foundation Board of Directors. Learn more about Carolyn HERE.
After 24 years together, Carolyn and her life partner Elisa Glick married in October of 2017. They live in Columbia with Cleo, their 65-pound lap dog.
Carolyn's Strengths include: Relator, Positivity, Connectedness, Strategic, and Arranger
Contact Carolyn at carolyn@newchaptercoach.com
Carrie Collier – she/her/hers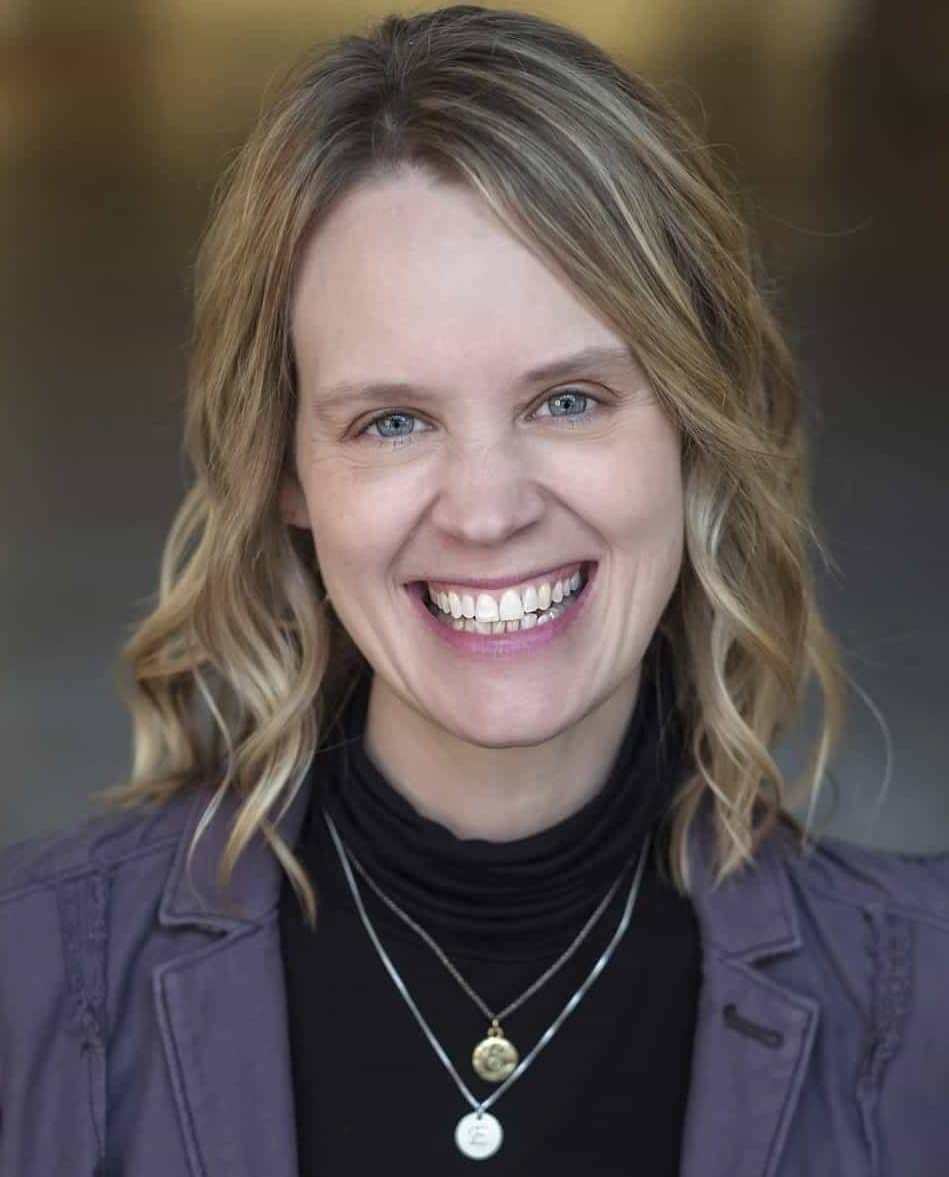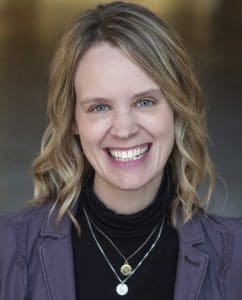 Carrie comes to us after spending many years in higher education, where she worked in the areas of career development, counseling, student affairs, and business. Most recently at the University of Missouri she coordinated career and strengths development for students, faculty, and staff at the MU Career Center and helped launch a new hybrid online/on-campus execMBA program in the Trulaske College of Business. She spent several years providing counseling services in Oregon; she also served as the Assistant Director of the UO Crisis Center and coordinated career fairs at OSU.  Carrie is deeply committed to the promotion of well-being,  diversity, and inclusion in the workplace, and has an extensive background in women's career development, advocacy, and leadership.
Carrie was the first in her family to receive an undergraduate degree (University of Illinois) and she also holds an M.A. in Counseling Psychology from Mizzou.  She is married to Brian Collier and they live in Columbia with their two children, Eliza and Emmet, and their very spoiled cat, Gussy. She enjoys dancing, yoga, traveling, baking, and coffee (she is the team's first coffee drinker, can you believe it?!)