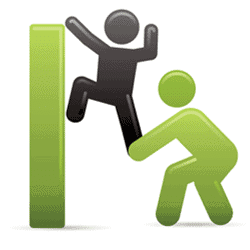 As a leader, it is difficult to find the time and/or money to invest in your growth and development. However, these kinds of investments are not only critical to your personal success but the success and sustainability of your organization.
Coaching is one of the best ways to invest in yourself. In a recent study, 82% of executive directors rated coaching higher than any other professional development strategy. But what is coaching? Our favorite definition is adapted from Sir John Whitmore. "Coaching is the process of unlocking a person's potential to maximize their performance and the performance of those around them."
At New Chapter Coaching, we want to be your partner in this investment. Here are the nuts and bolts of our signature coaching program:
We will work with you to determine the right number of coaching sessions for you based on your coaching goal(s). Generally, most clients start with a 12-session coaching engagement.
Sessions usually take place every two weeks, last 50 minutes, and are held at New Chapter Coaching's office.
During these sessions, you drive the agenda. You determine the focus of the coaching conversations; they can be anything from a taming of your day-to-day whirlwind, to building specific skills, to a reaching long-term goal. The list can go on, but it is about what you want and needs to grow professionally.
Each session ends with you creating accountability items. At the beginning of your next meeting, your coach will check in with you about those accountability items to measure and evaluate your progress.
We also offer support and guidance in between coaching sessions. This support ranges from exercises to readings, videos, and other resource materials. We also encourage you to communicate with your coach in between sessions to deepen learning and hasten your progress towards your goal(s). Throughout the coaching engagement, your coaching is never farther than an email or phone call away.