The 2022 Nonprofit Leadership Conference is an opportunity for connection, growth, and action! Guided by this year's theme, Together Towards Tomorrow, this virtual conference will foster nationwide connection with nonprofit board members, directors, and leaders on the rise to jumpstart their growth in the areas of WELLBEING, LEADERSHIP, and CULTURE. Do any of the following statements describe you?
I desire to strengthen myself as a leader.

I have committed to growth and development.

I seek to transform the future.

I believe in the power of networking with like-minded people from across the country.
If so, then you won't want to miss this comprehensive learning and networking opportunity for nonprofit professionals! Register below and scroll to the bottom of the page for more details. 
Together Towards Tomorrow is a full-day, 9:30 a.m. – 5:00 p.m. Central Time, conference on Friday, November 4, 2022. 
The conference will include a kickoff session, keynote, three concurrent sessions with several workshops to choose from, a board panel, speed networking, interactive games and contests, prizes, networking forums, a virtual exhibit hall, and more!

As this is a virtual conference, you can look forward to a streamlined, convenient experience. 

Whova, our event platform of choice, is an award-winning, global top-100 software company experienced in supporting events in all sectors. 
Registration will open on Tuesday, August 30th at 8 a.m. CT.
Keynote Speaker 
Leading our keynote session is nonprofit and equity expert Bina M Patel, founder and CEO of Saathi ("to partner, to be with"). Bina partners with courageous philanthropic, nonprofit, and social good leaders to reimagine and redesign the world and serve the collective good. She brings to all her projects the ethos: Together, we will change the world.
Bina's experience, expertise, and passion uniquely position her to lead our educational, inspirational, and action-oriented keynote session, Designing for Racial Equity: Progress, Not Comfort. You can read more about Bina here.
T-Shirts
Together Towards Tomorrow T-Shirts will be available for purchase and for FREE to the first 50 registrants. To top it off… when you get a t-shirt, you are also supporting a local nonprofit, Eastern Nebraska Community Action, whose print shop designed and produced these incredible shirts!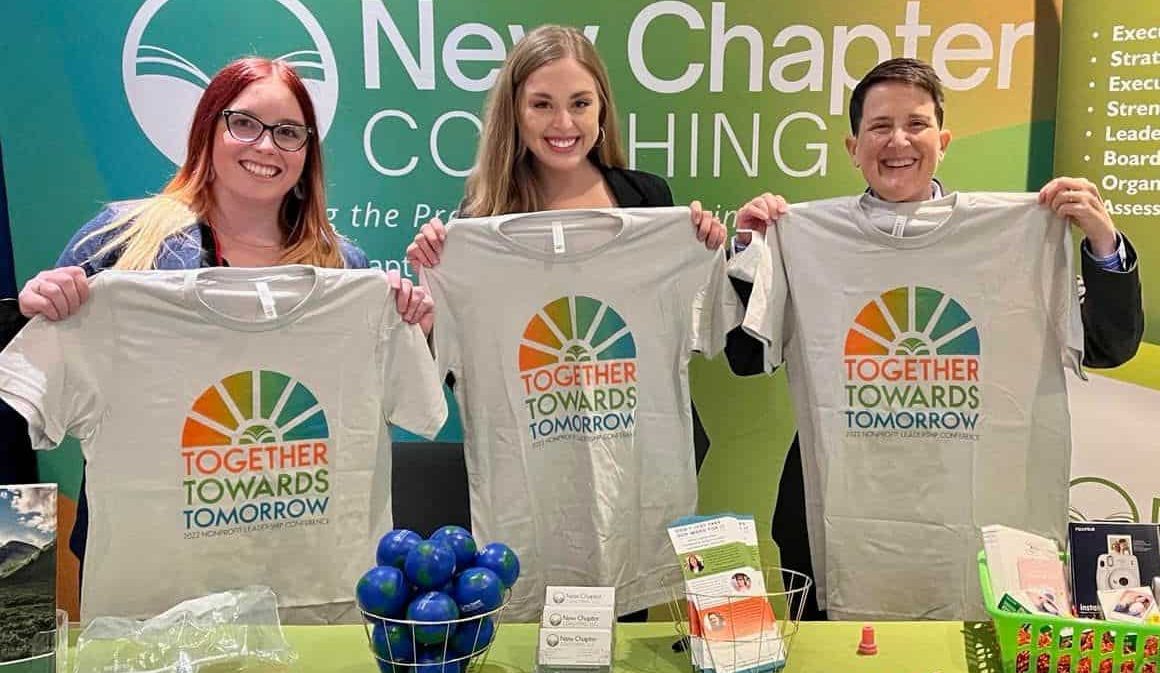 The 2022 Nonprofit Leadership Conference is Sponsored by: