Make It Happen Is Back
2020 has challenged us all. Despite the challenges, some people have continued to MAKE IT HAPPEN, and it's time to celebrate them!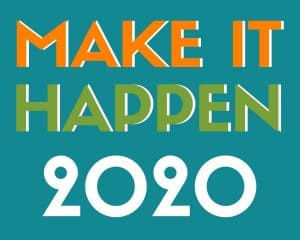 What is Make It Happen? 
The Make It Happen Campaign is our way of celebrating the dedicated staff and board members in the nonprofit community. We want to give these outstanding people the appreciation they deserve in our Make It Happen social media campaign.
Why do we have Make It Happen? 
New Chapter Coaching believes that when our nonprofits thrive, our communities thrive. That's why we are dedicated to supporting our nonprofits through coaching, consulting, and training.
What do YOU need to do? 
Stay tuned to learn about our 2020 finalists and VOTE! Voting will take place on our Facebook Page and is measured by the number of likes (1 point each), comments (2 points each), and shares (3 points each) on the post we will make to feature each finalist.
The campaign will begin on Tuesday, July 28. A new finalist will be announced each Tuesday and Thursday from July 28 – August 13. The winners (1st and 2nd place) will be announced Friday, August 21st and will receive up to $250 for their organization! Get ready to like, comment, and share!
Click HERE to Follow Along on Facebook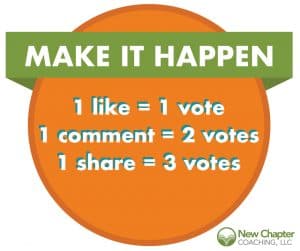 Click HERE to see Last Year's Top 8 Make It Happen Nominees.